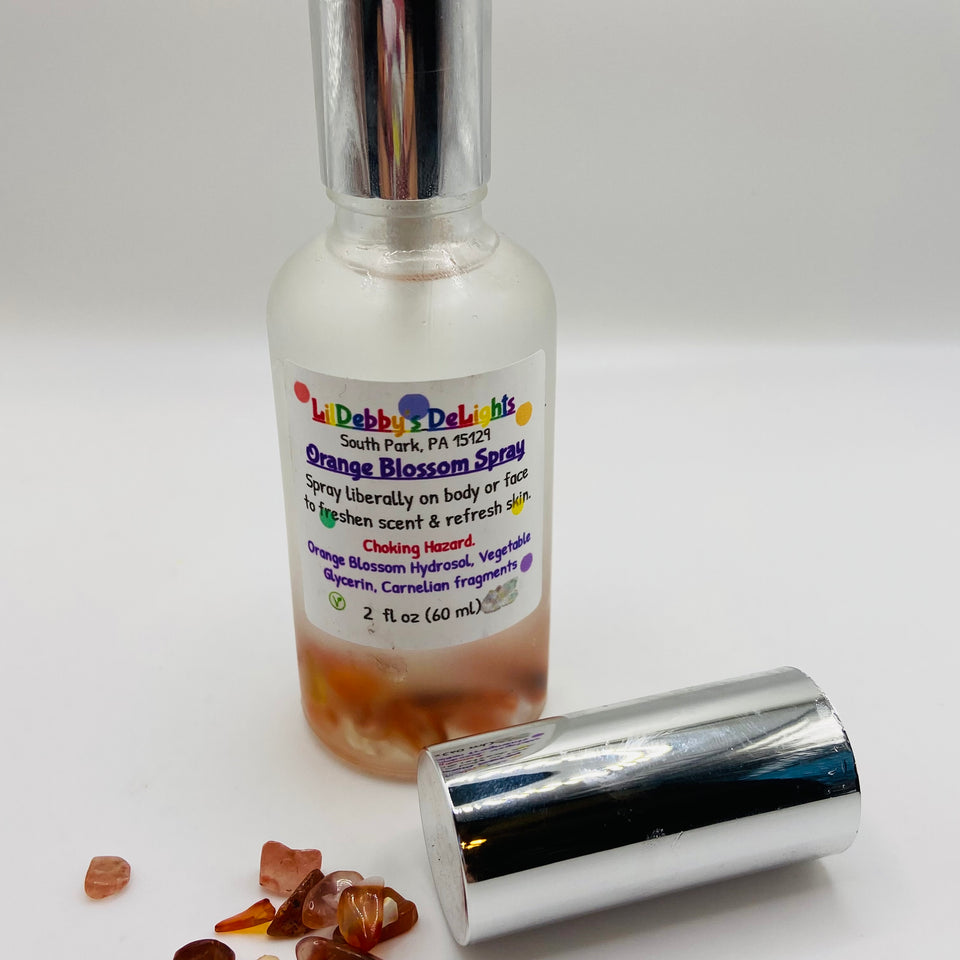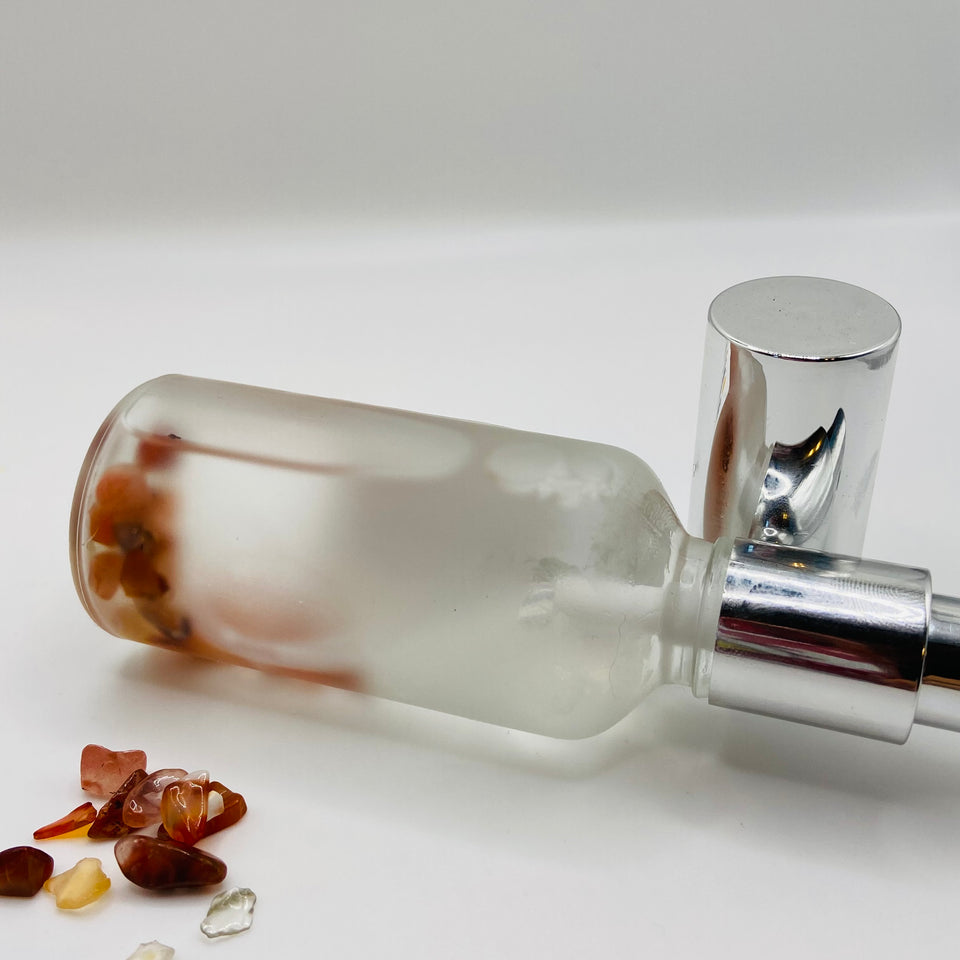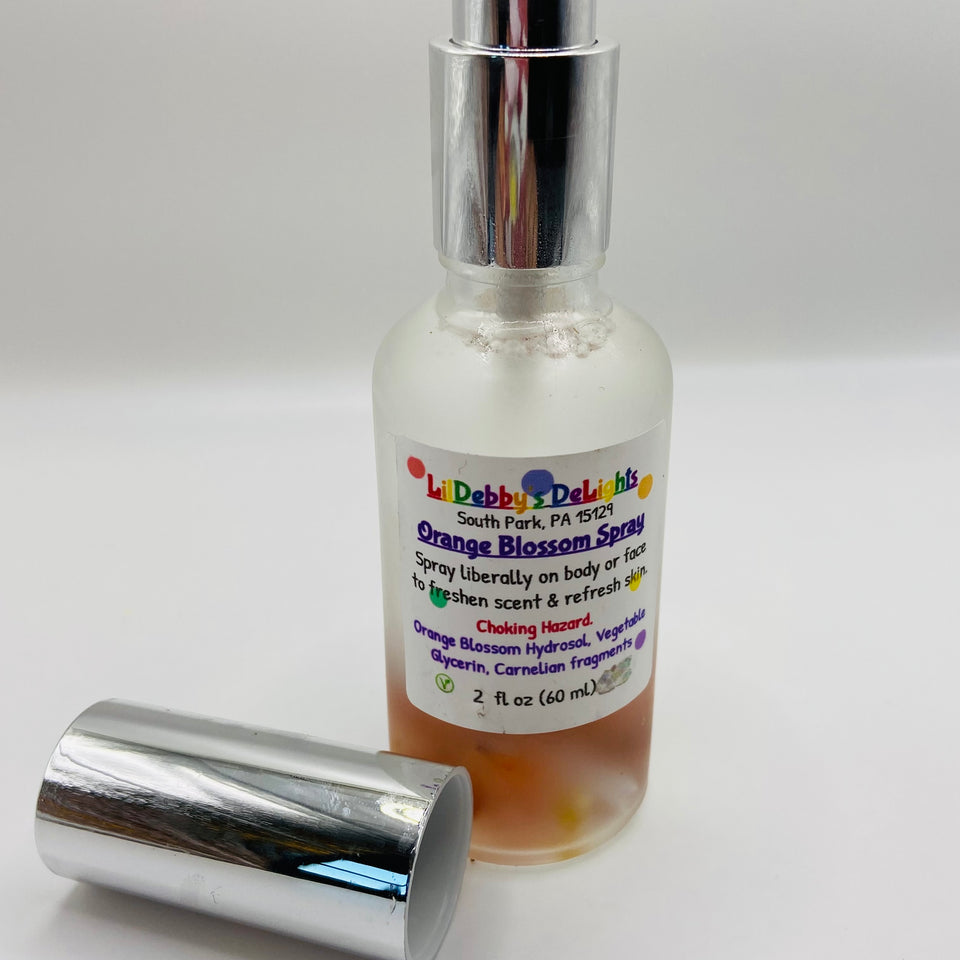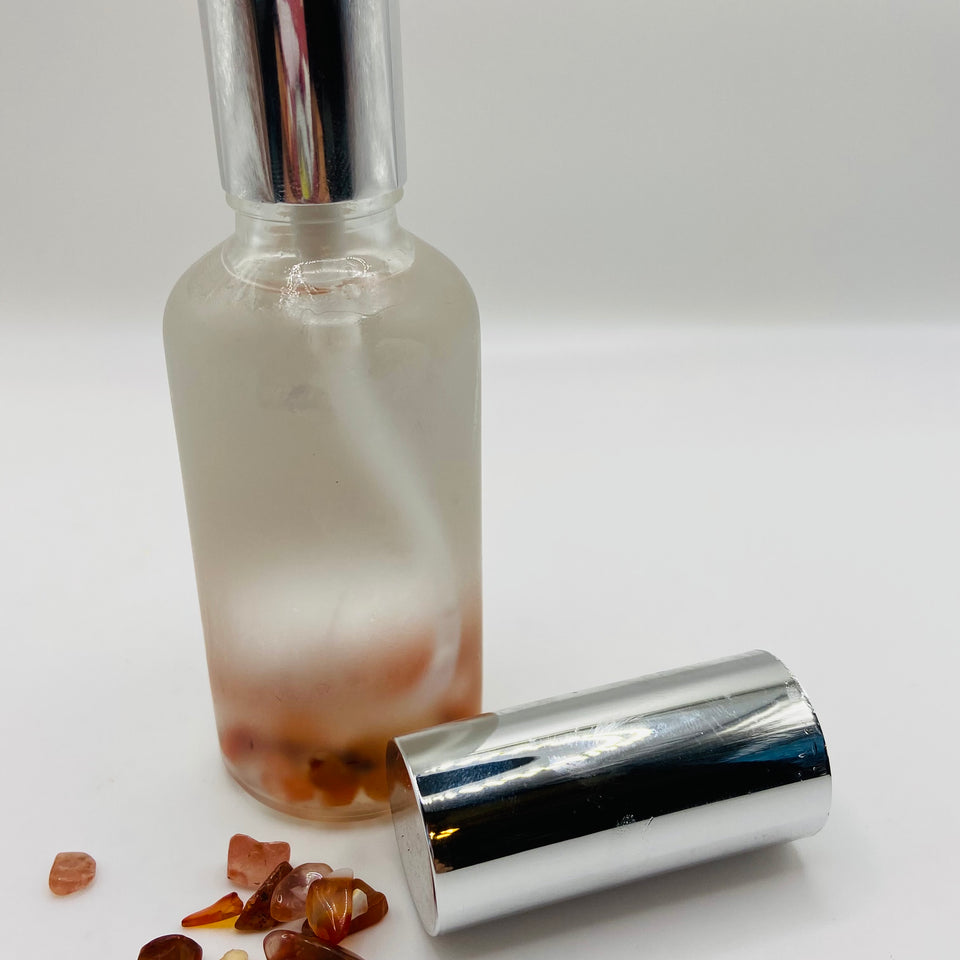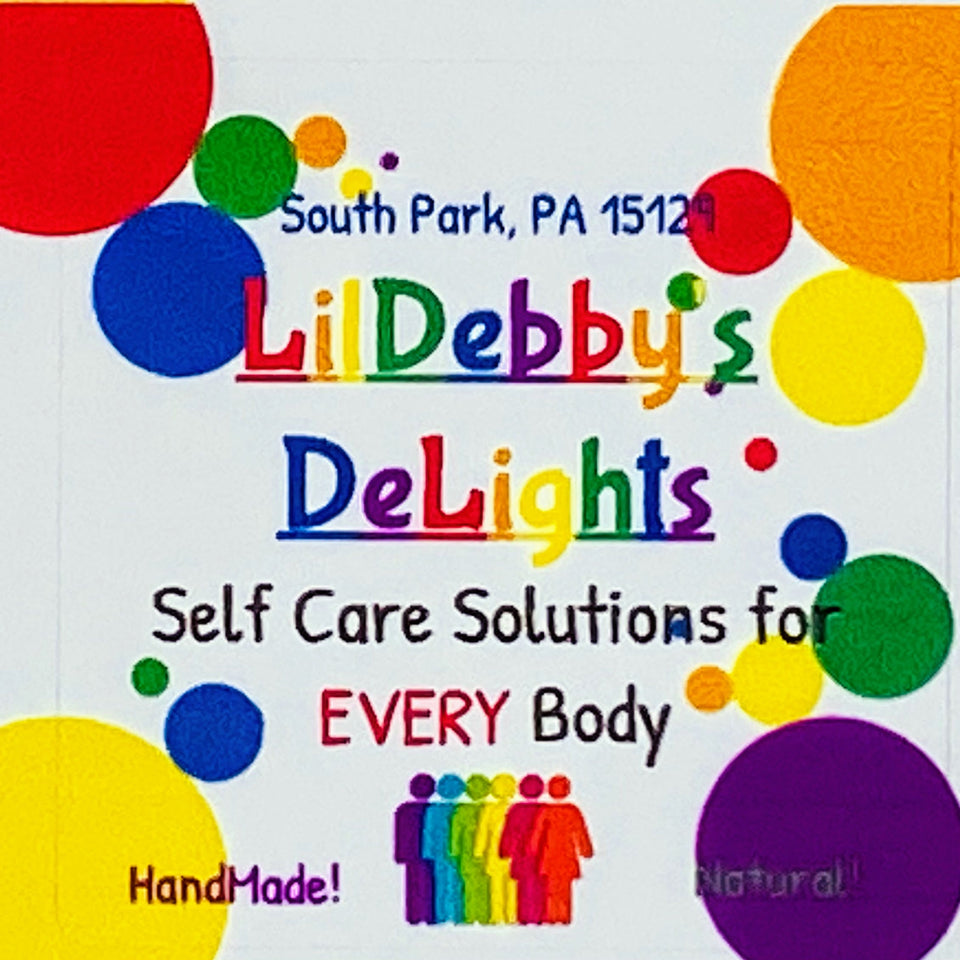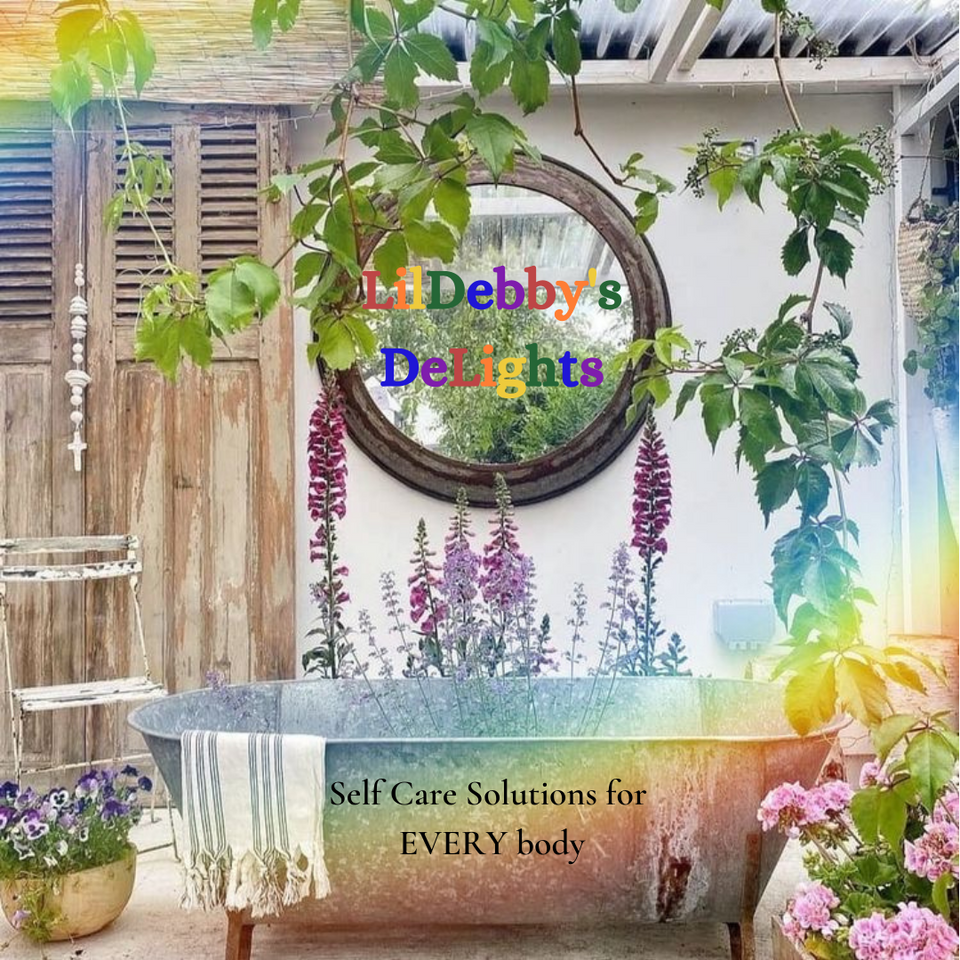 Orange Blossom face and body spray.
LilDebby's DeLights Orange Blossom Spray is taking beauty back to the basics. Our blend of Orange Blossom water, vegetable glycerin and polished carnelian stones will leave your skin with just the right amount of moisture and a kiss of natural Orange Blossom scent. Spray liberally after applying makeup to set your look. Spray lightly to combat winter dryness. However you like to enjoy the smell of Orange Blossom and the magic of Carnelian this little bottle is along for the ride.

Natural Orange Blossom has no added scent, just what naturally occurs in Orange Blossom water.
Lasting Orange Blossom has added neroli essential oil for a boost of fragrance. Shaking is necessary.


DISCLAIMER
Do not ingest. External use only.
Discontinue use if irritation occurs.
Does not provide sunscreen protection.
Do not use if allergic to any of the ingredients.
Oils are slippery, be cautious on slippery surfaces.
Since made in small batches product may be slightly different than pictured.
Due to lighting and camera filters, colors may not be identical when received.
This product has not been evaluated by the FDA and is not intended to treat, diagnose, cure or prevent any disease.