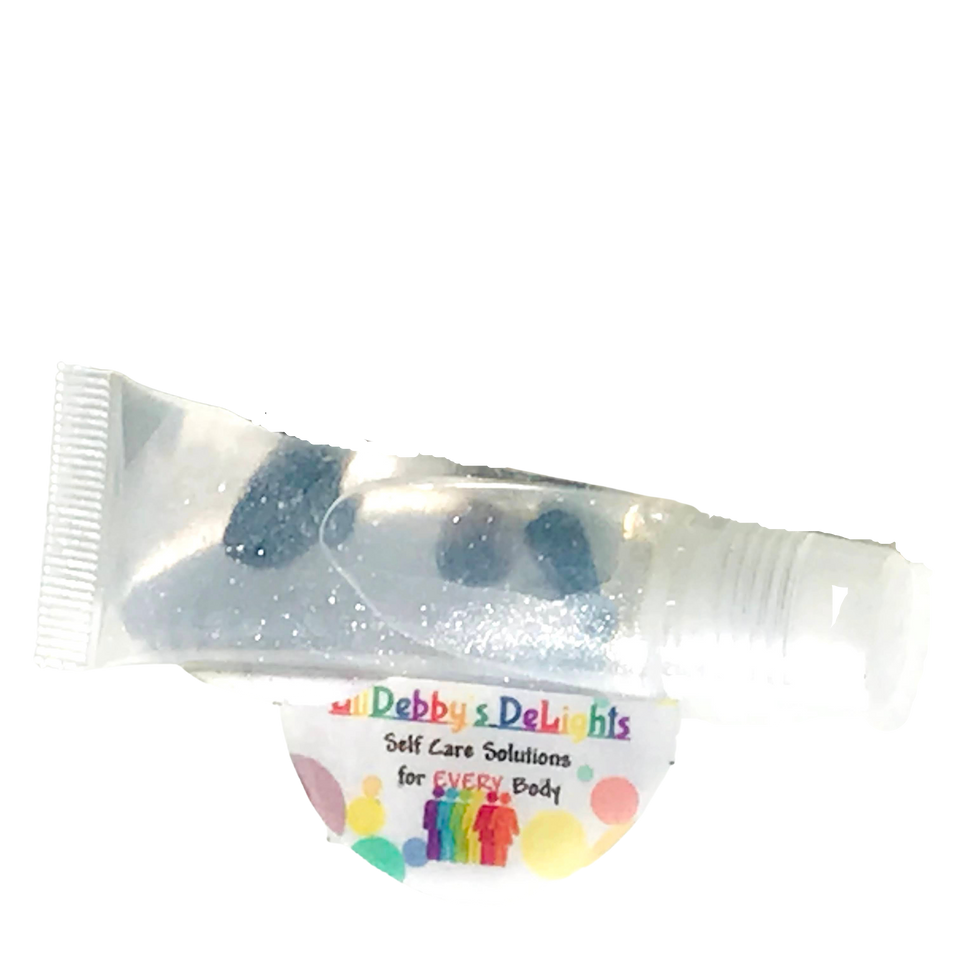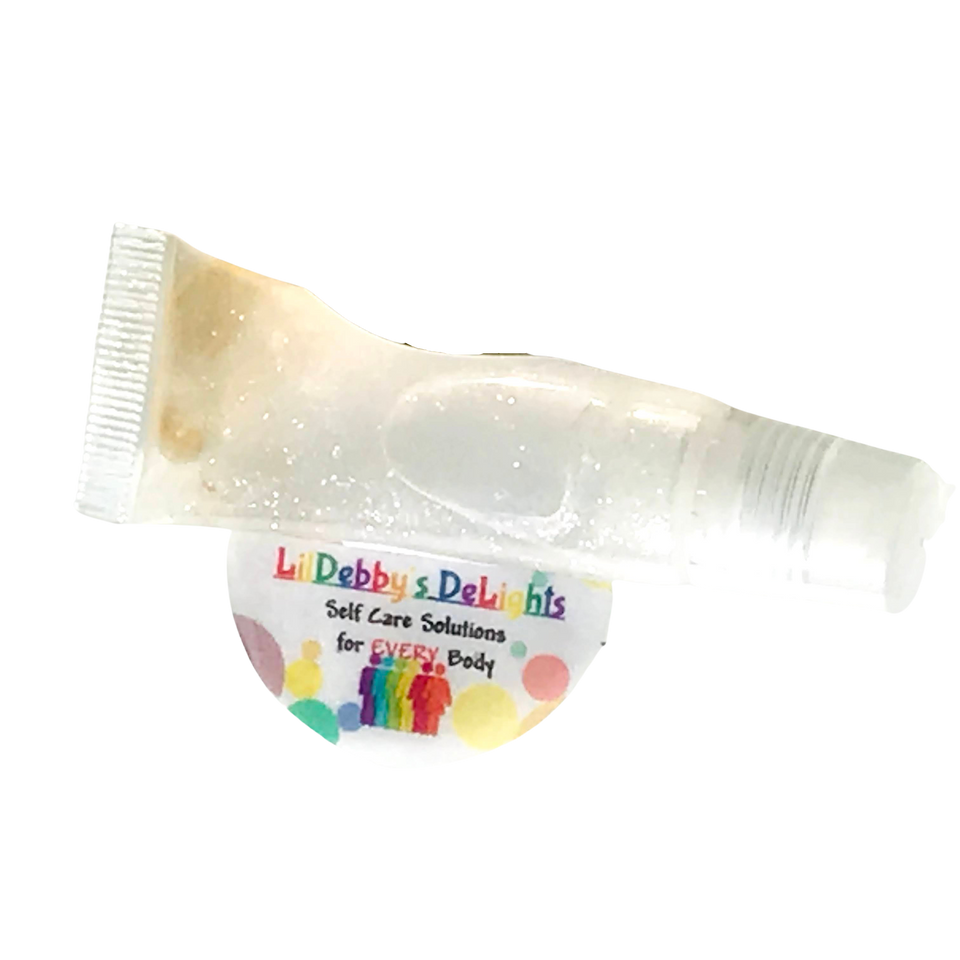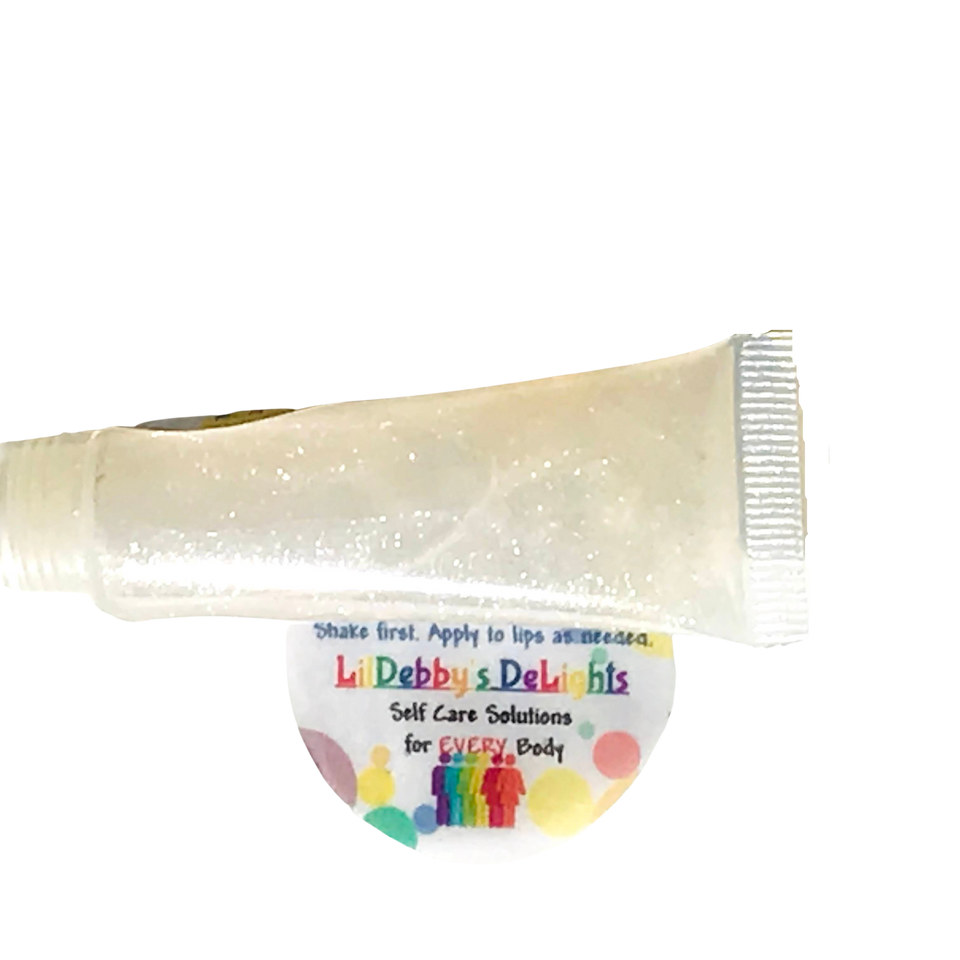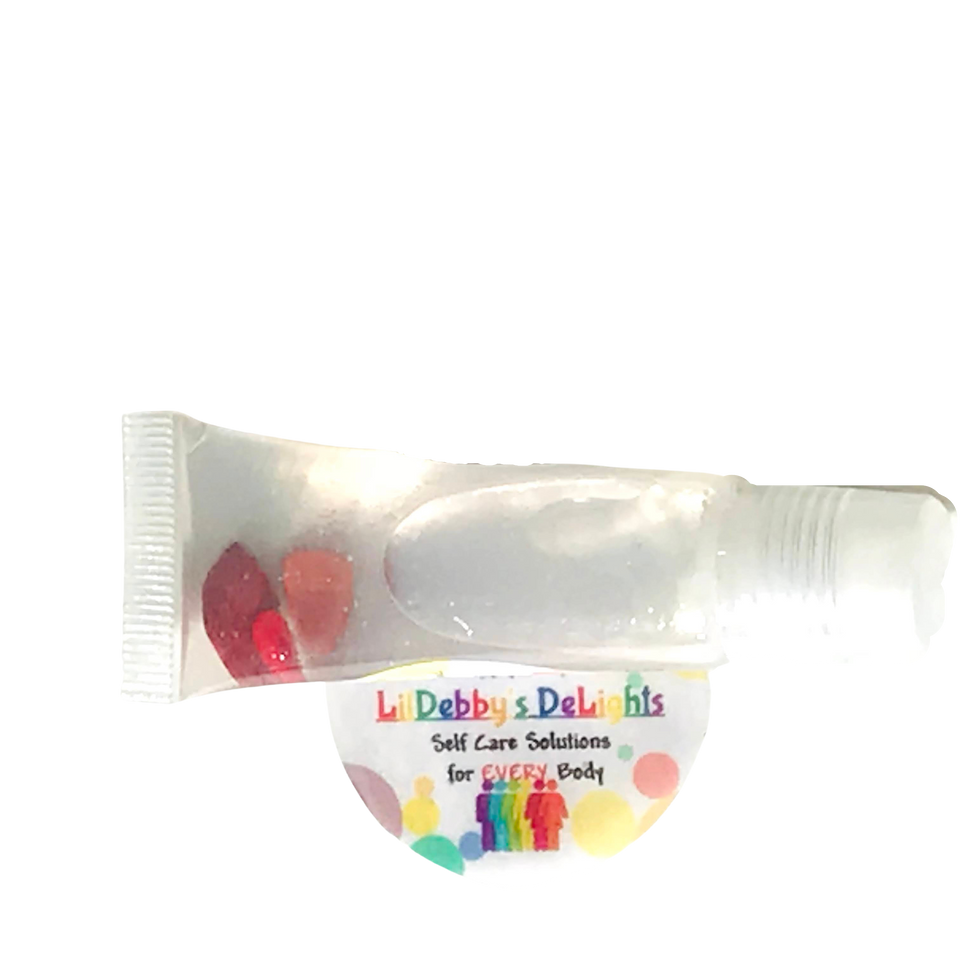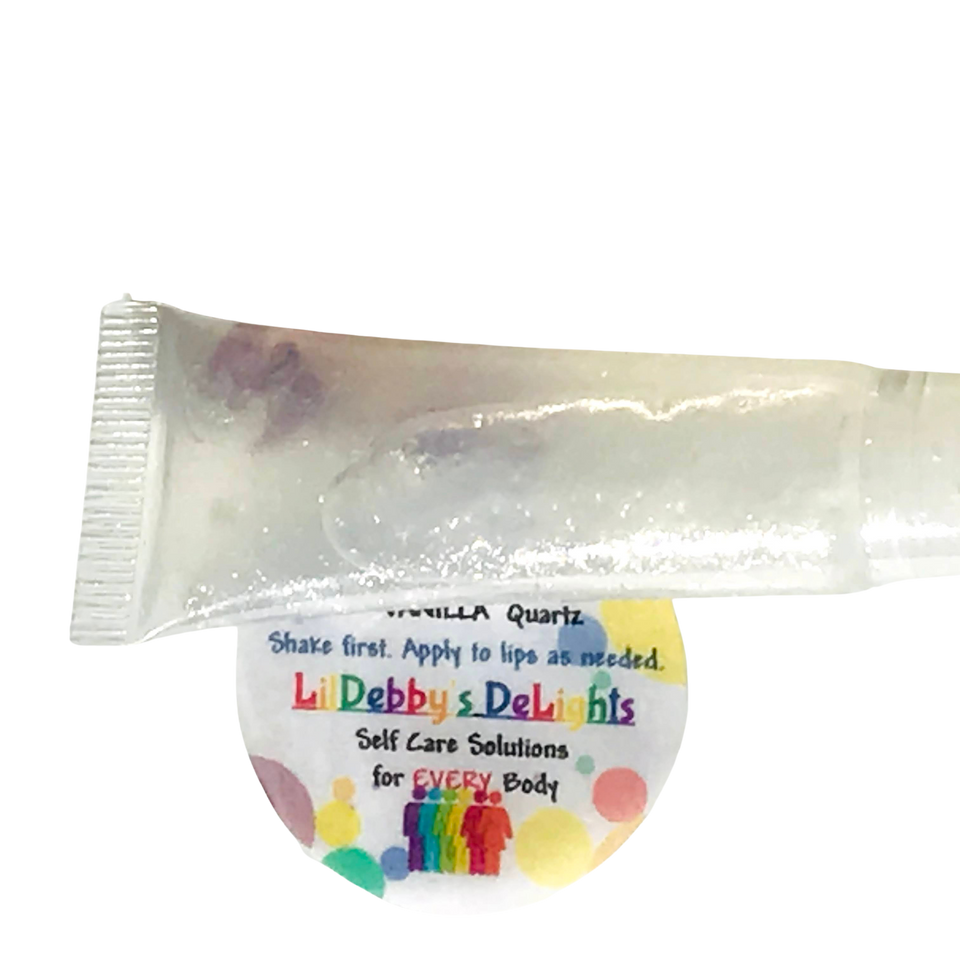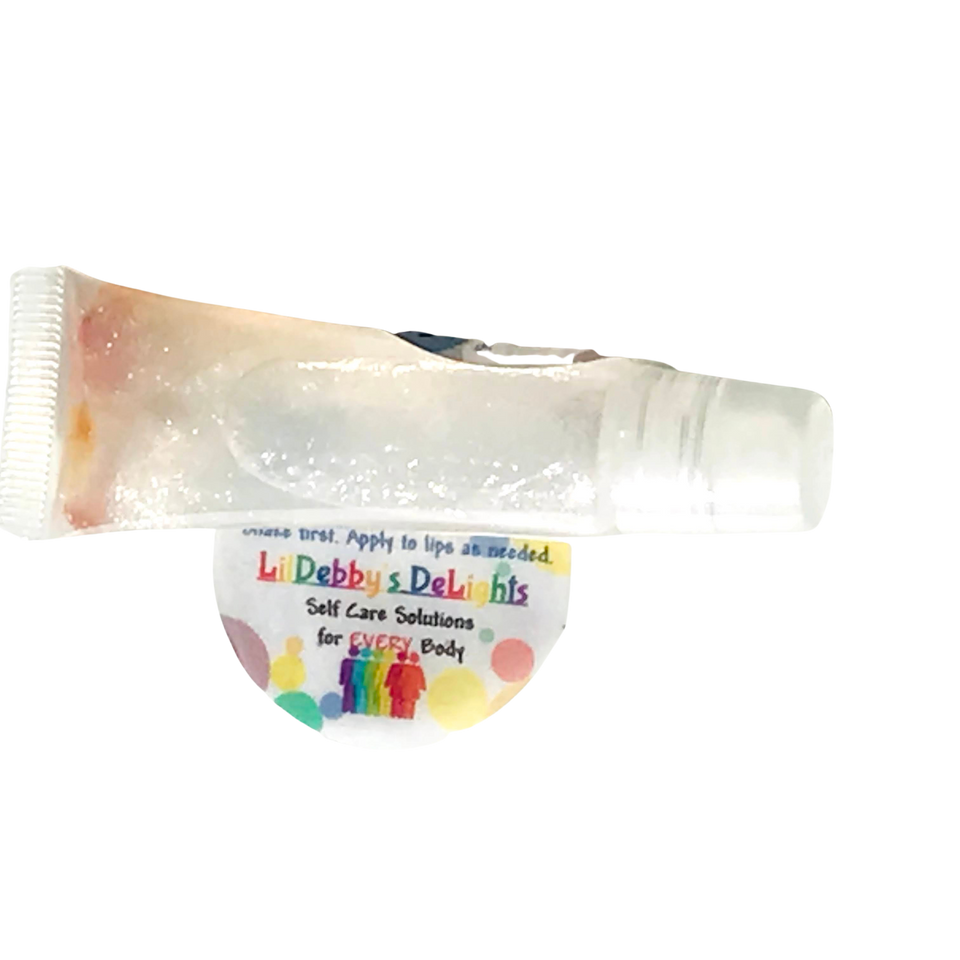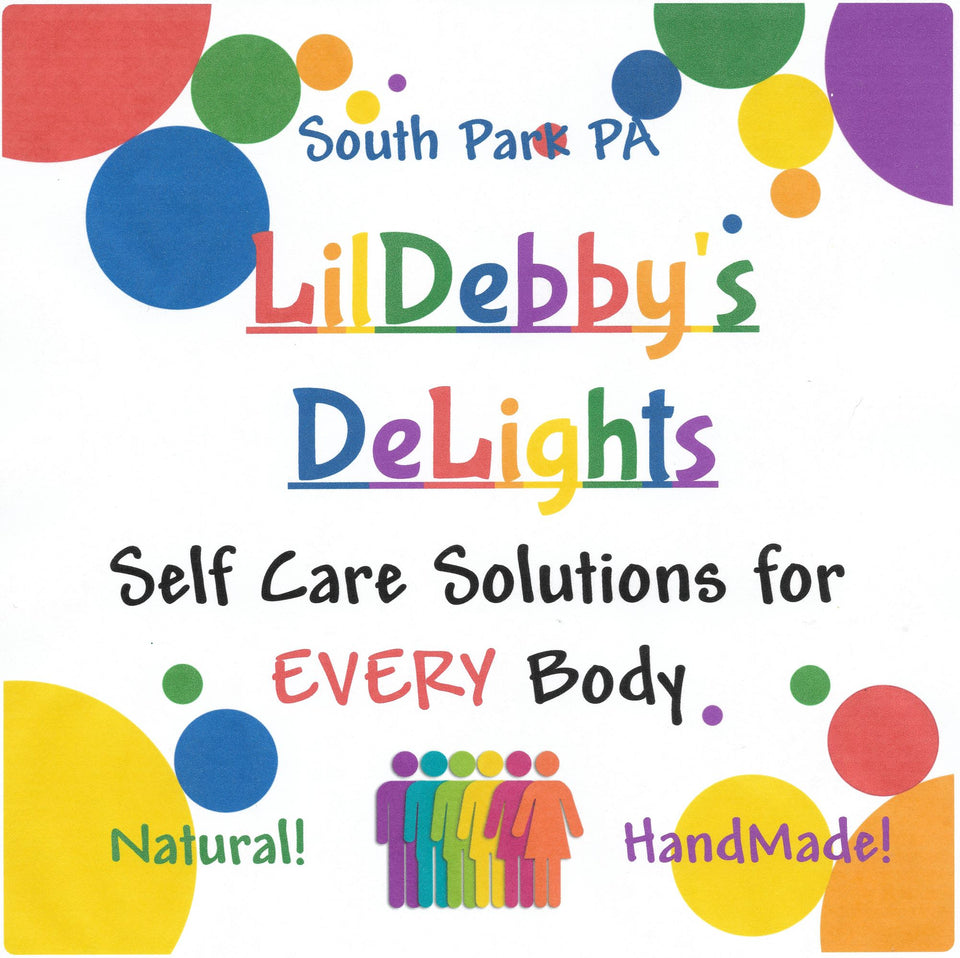 Flavored Lip Gloss with Polished Stones, vegan!
Natural lip gloss with mica and polished stones. A mild, tasty, spa gift for EVERY body. Natural, edible, and made to order with vegan ingredients that are safe for sensitive skin. A natural, nourishing formula designed to enhance you the way mother nature intended. Good for soothing and moisturizing lips and from stopping them from getting chapped in the first place. We use natural flavorings and stones in our organic Lip Gloss. We're positive you'll love LilDebby's DeLights as much as we do. Feel free to contact us with any questions or special orders.
This listing is the basic pocket/purse sized squeeze tube. Approx. 2 tsp. Available in 10 DeLicious flavors....
Red Coral - CHERRY
Orange Carnelian - SALTY CARAMEL
Yellow Citrine - LEMON
Green Agate - GREEN APPLE
Lapis Lazuli - BLUE RASPBERRY
Amethyst - GRAPE
Cherry / Rose Quartz - BUBBLEGUM
Quartz Crystal - VANILLA
Tiger's Eye - ROOT BEER
Black Obsidian - ANISE ( LICORICE )
DISCLAIMER

External use only.
Props not included.
Discontinue use if irritation occurs.
Does not provide sunscreen protection.
Do not use if allergic to any of the ingredients.
Since made in small batches product may be slightly different than pictured.
Due to lighting and camera filters, colors may not be identical when received.
This product has not been evaluated by the FDA and is not intended to diagnose, treat, cure or prevent any disease.