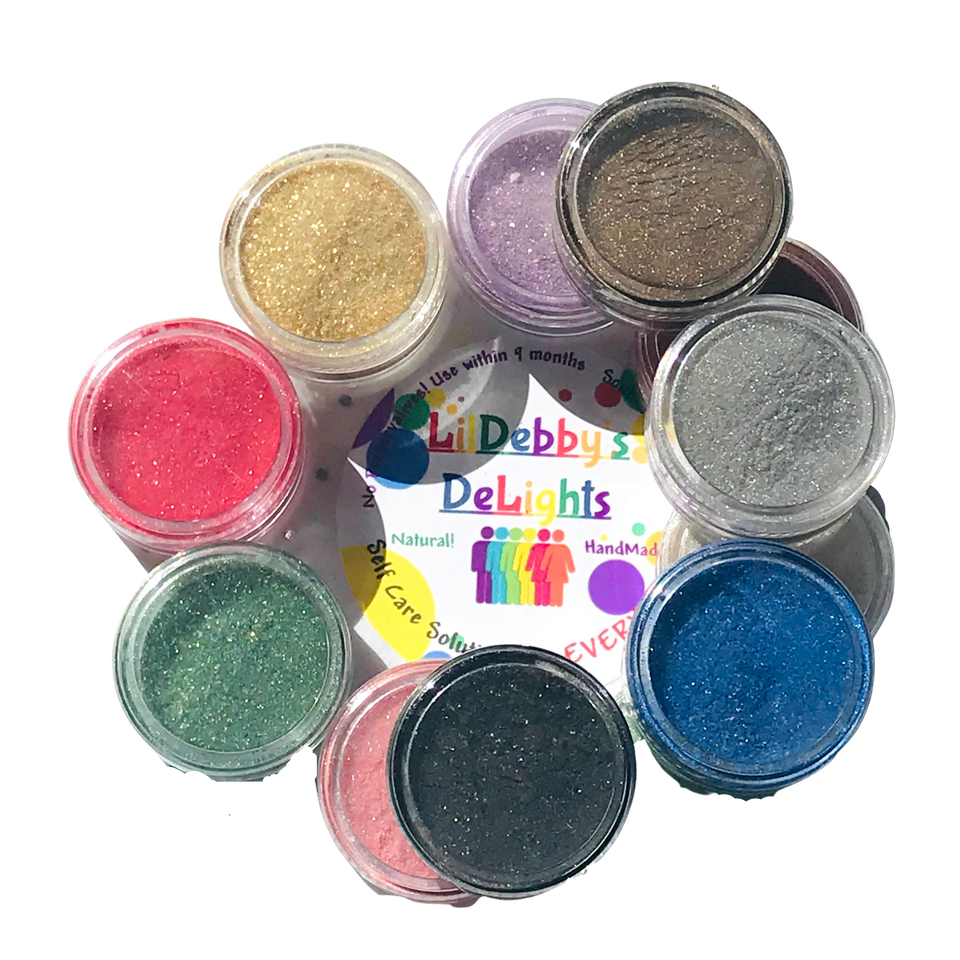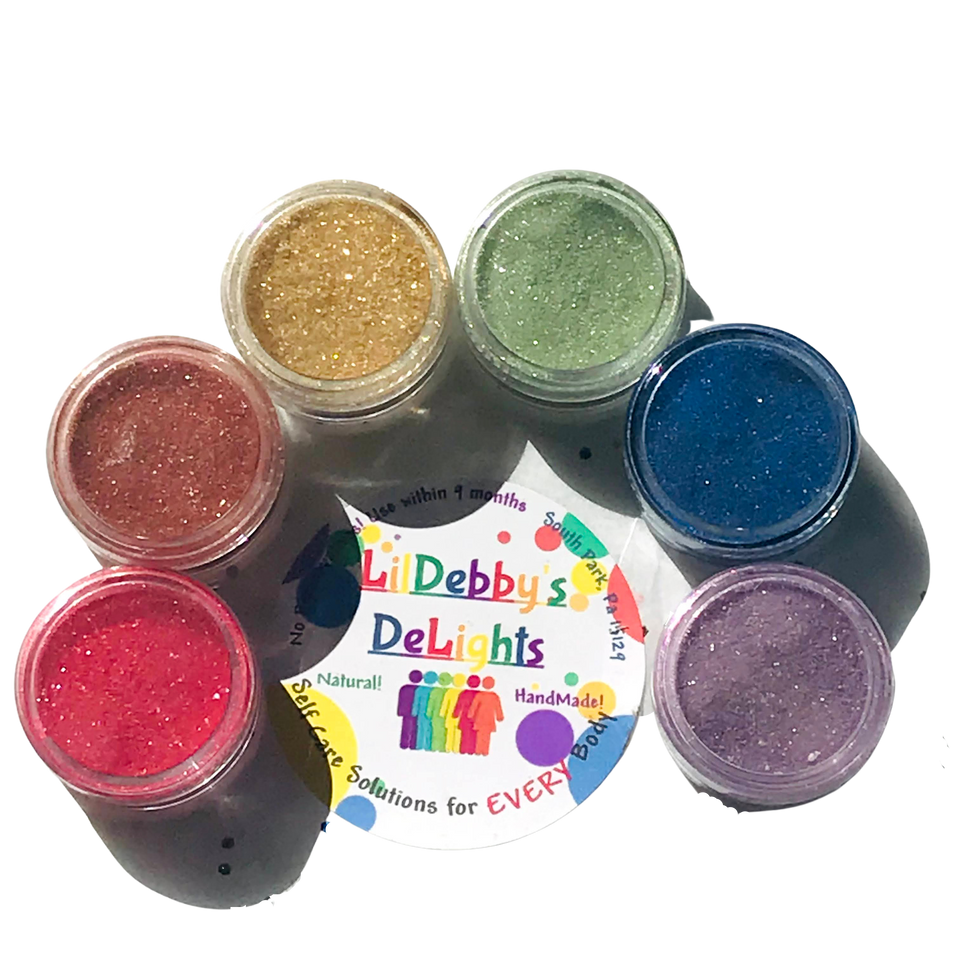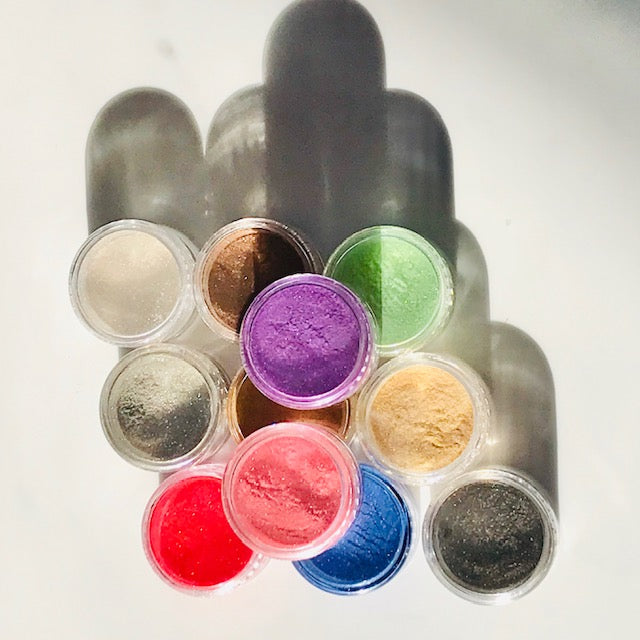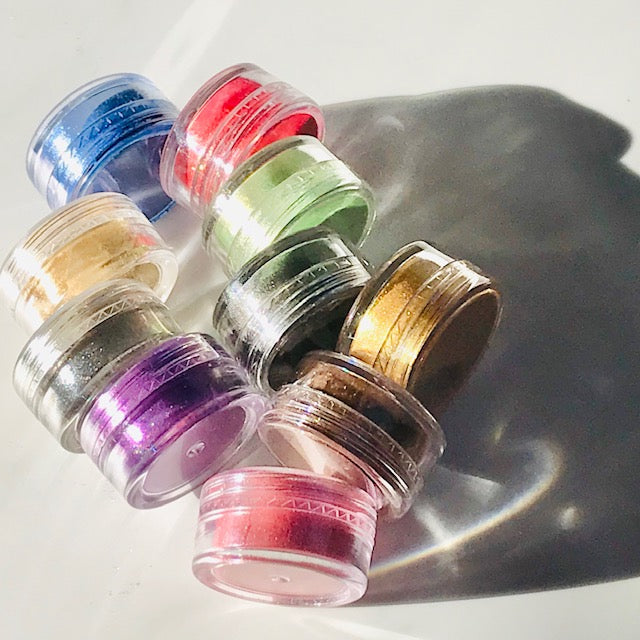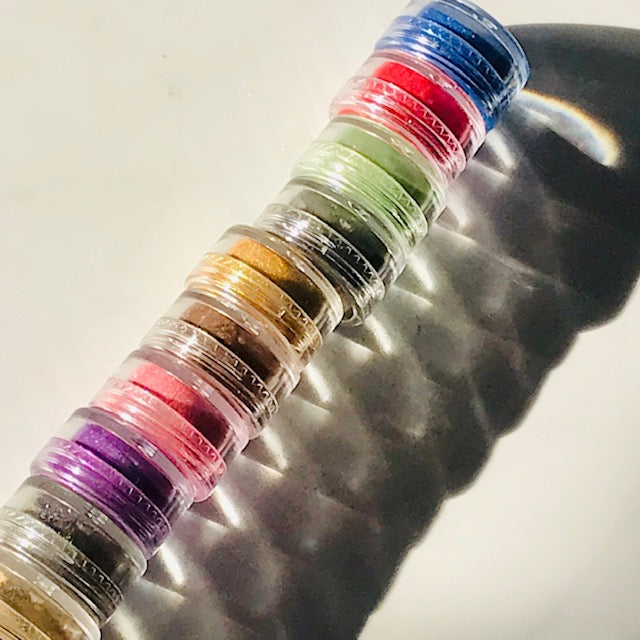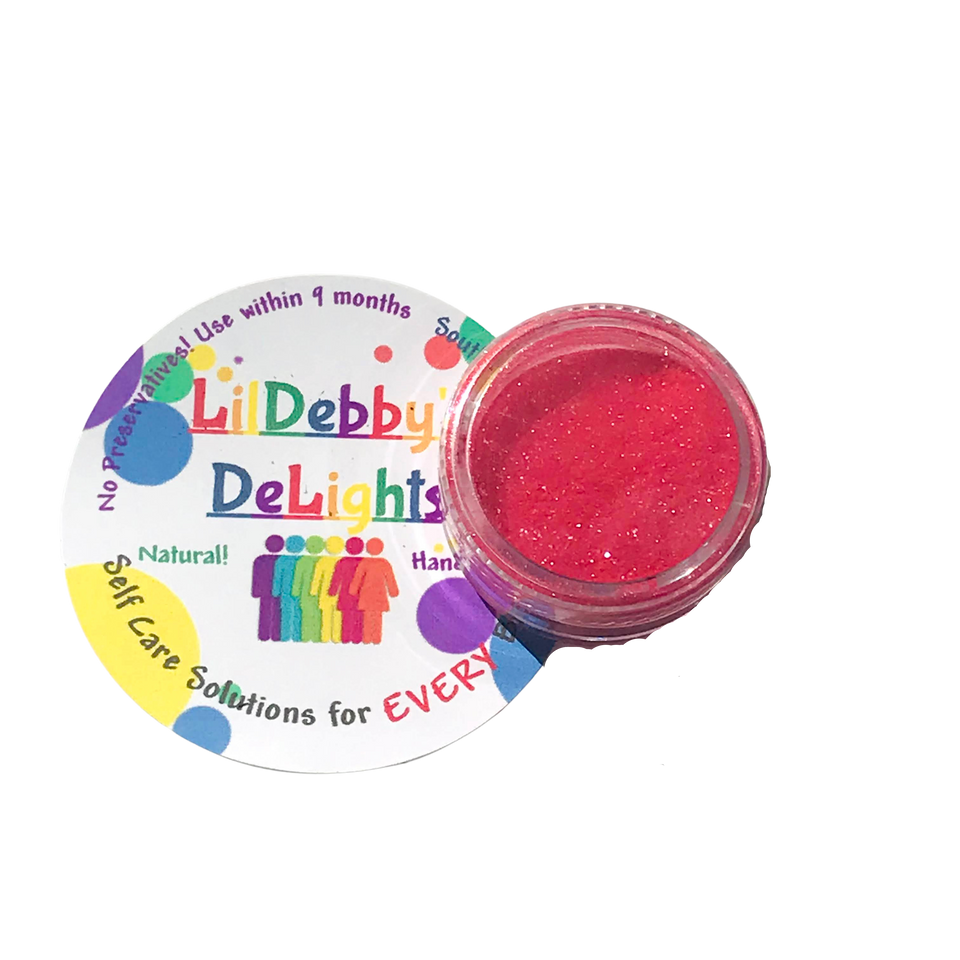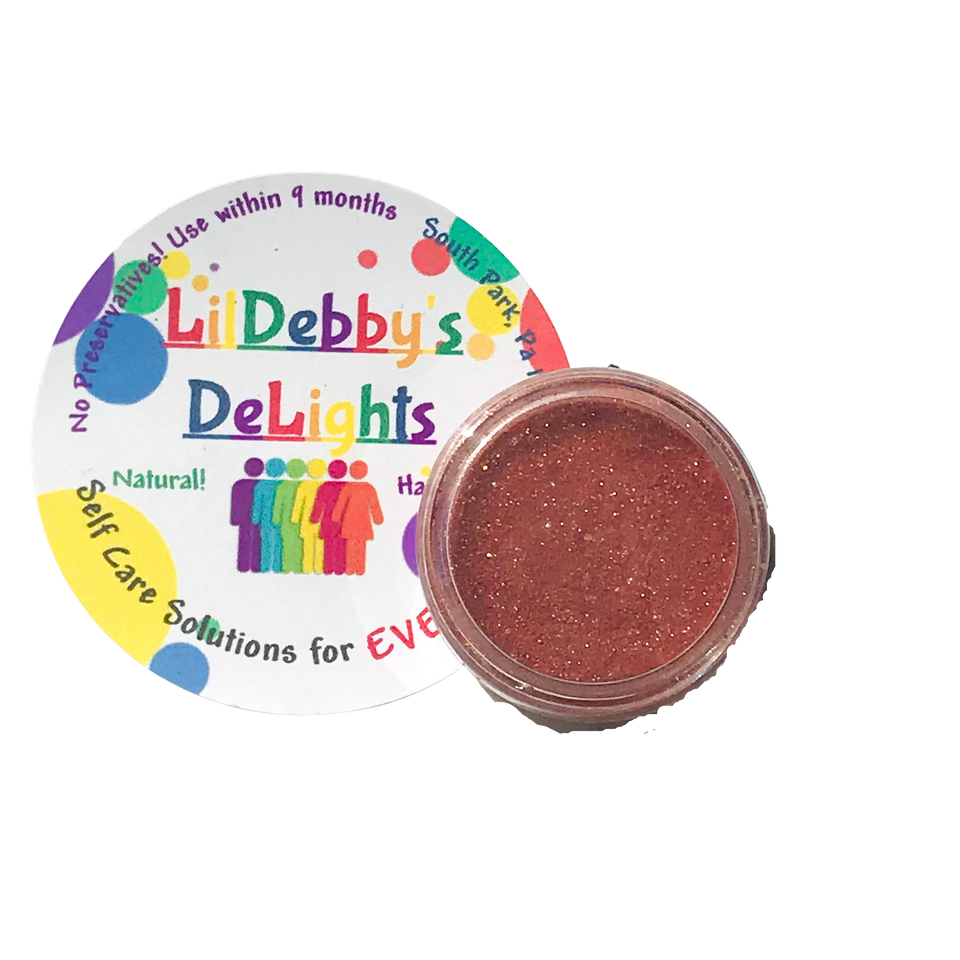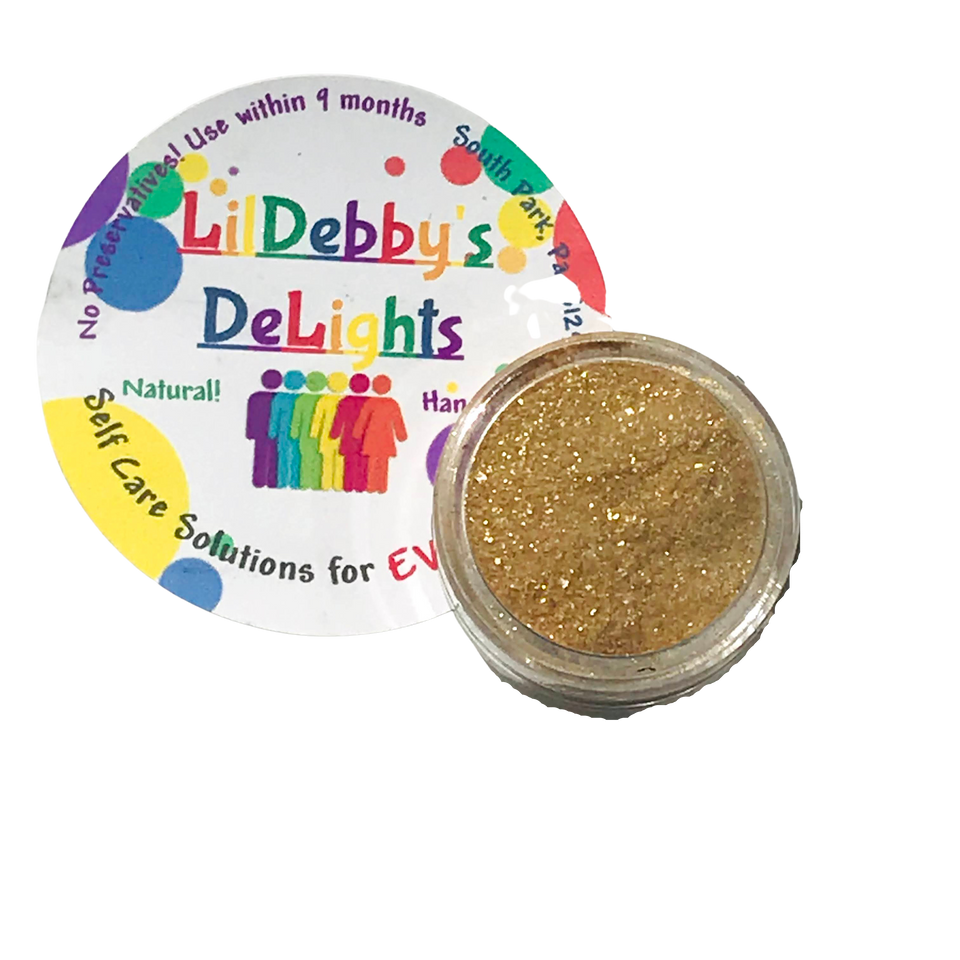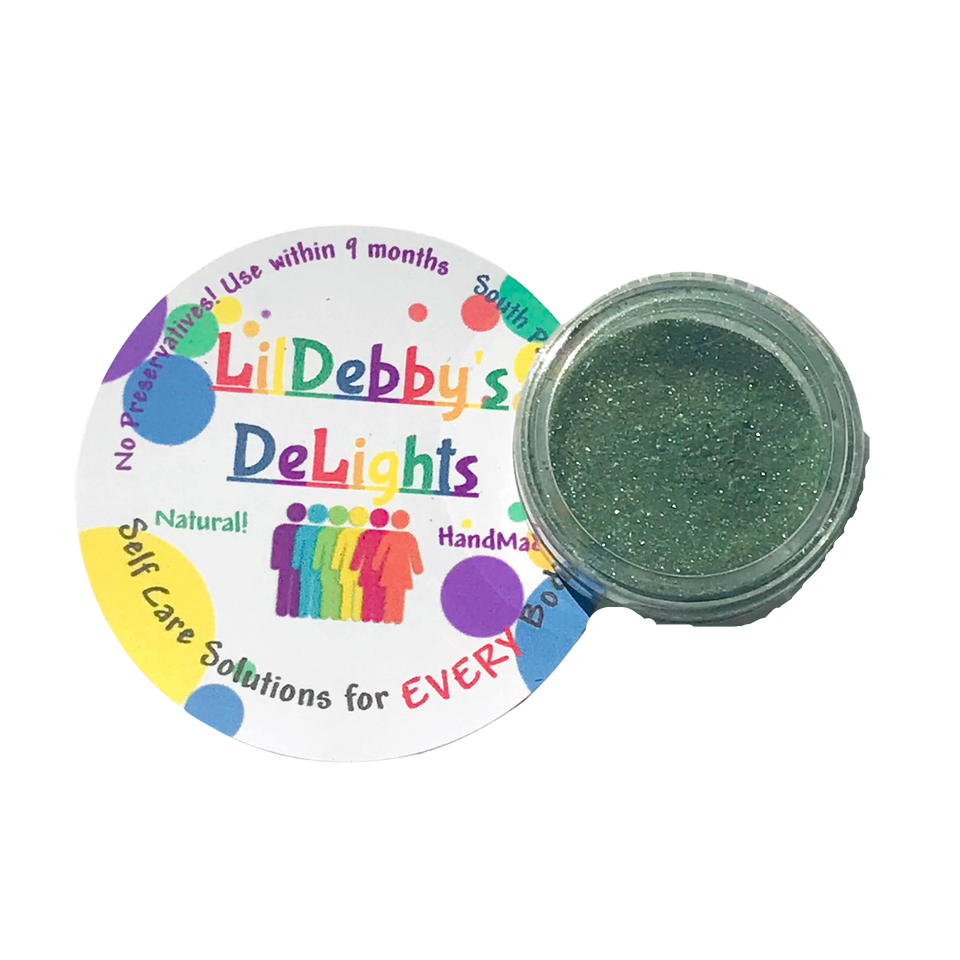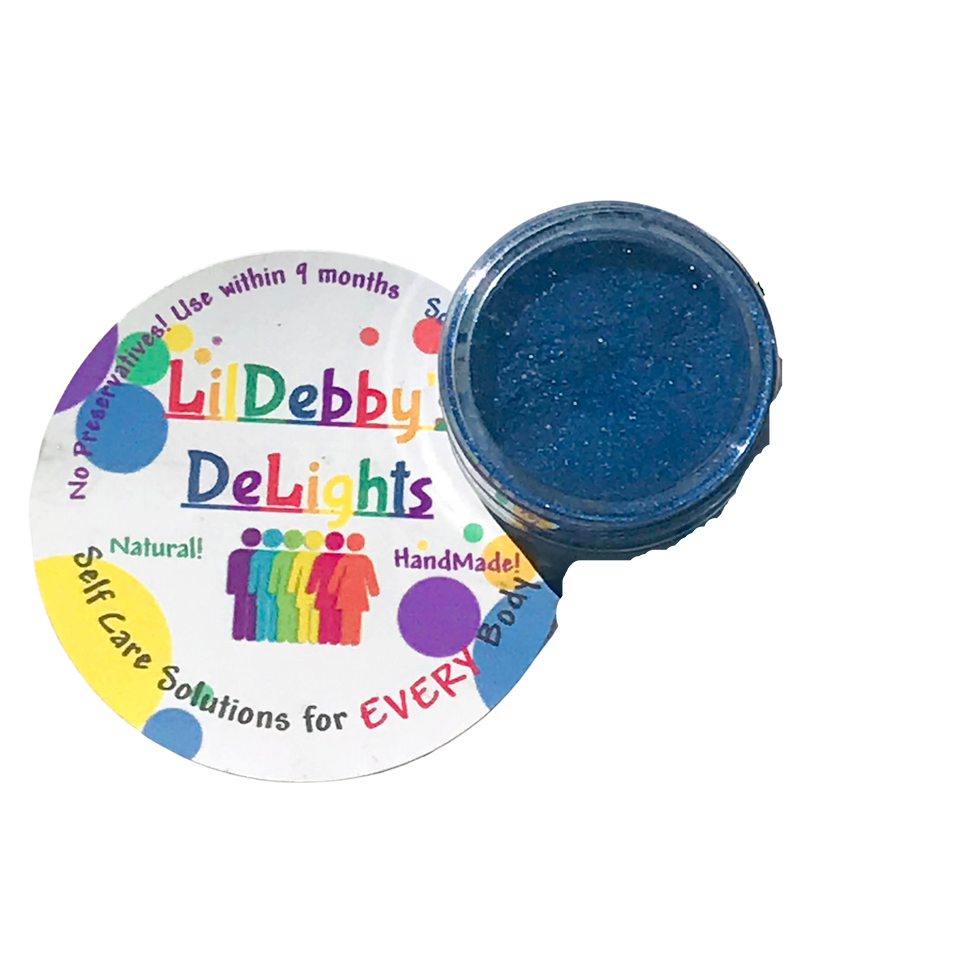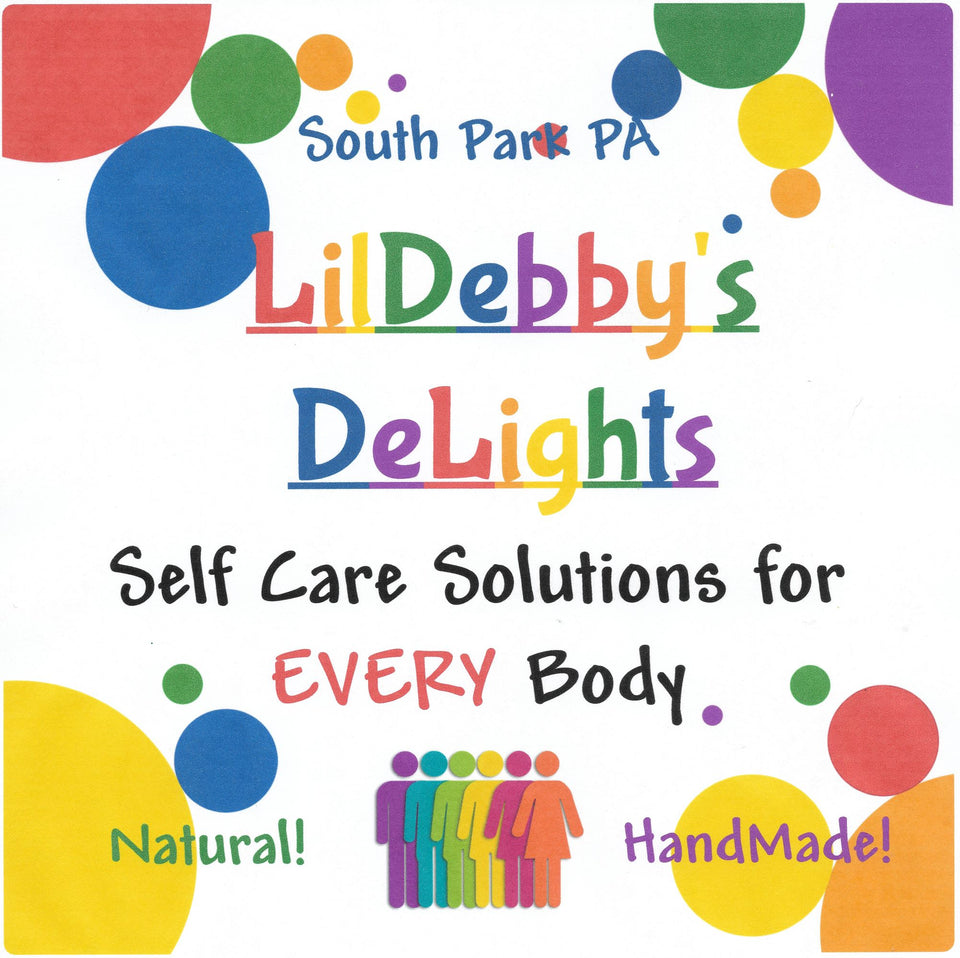 ALL of the MoonDust!! 12 Sparkling Body Powder Colors
Need 12 colors of the rainbow to add to your makeup collection? Then this set is for you! LilDebby's DeLights signature mix of vegan ingredients is formulated to help moisturize skin while leaving only the shine you want. It will leave your skin sparkling and soft. With the addition of natural Micas your skin will "glow" with the color of your choice. A light shimmer remains behind to make you radiant. Mica washes off with soap and water, but the extra ingredients have soaked in to moisturize from within. Powder is good for all skin types and colors the sparkle left behind will make you glow all day.  This listing is for 12 - .15 ounce jars. A little powder goes a LONG way when used with a makeup brush. Includes - 
Red - Orange - Gold - Green - Blue - Purple - Pink - White - Beige - Brown - Black - Silver
Ingredients: Mica Powder, Cornstarch, Honey Powder, Aloe Vera Powder, Essential Oils
May include: Titanium Oxide, Iron Oxide, Tin Dioxide, Ultramarine Blue, Manganese Violet, Chromium Oxide Green

  DISCLAIMER
Do not ingest. External use only.
Discontinue use if irritation occurs.
Does not provide sunscreen protection.
Do not use if allergic to any of the ingredients.
Oils are slippery, be cautious on slippery surfaces.
Since made in small batches product may be slightly different than pictured.
Due to lighting and camera filters, colors may not be identical when received.
This product has not been evaluated by the FDA and is not intended to diagnose, treat, cure or prevent any disease.