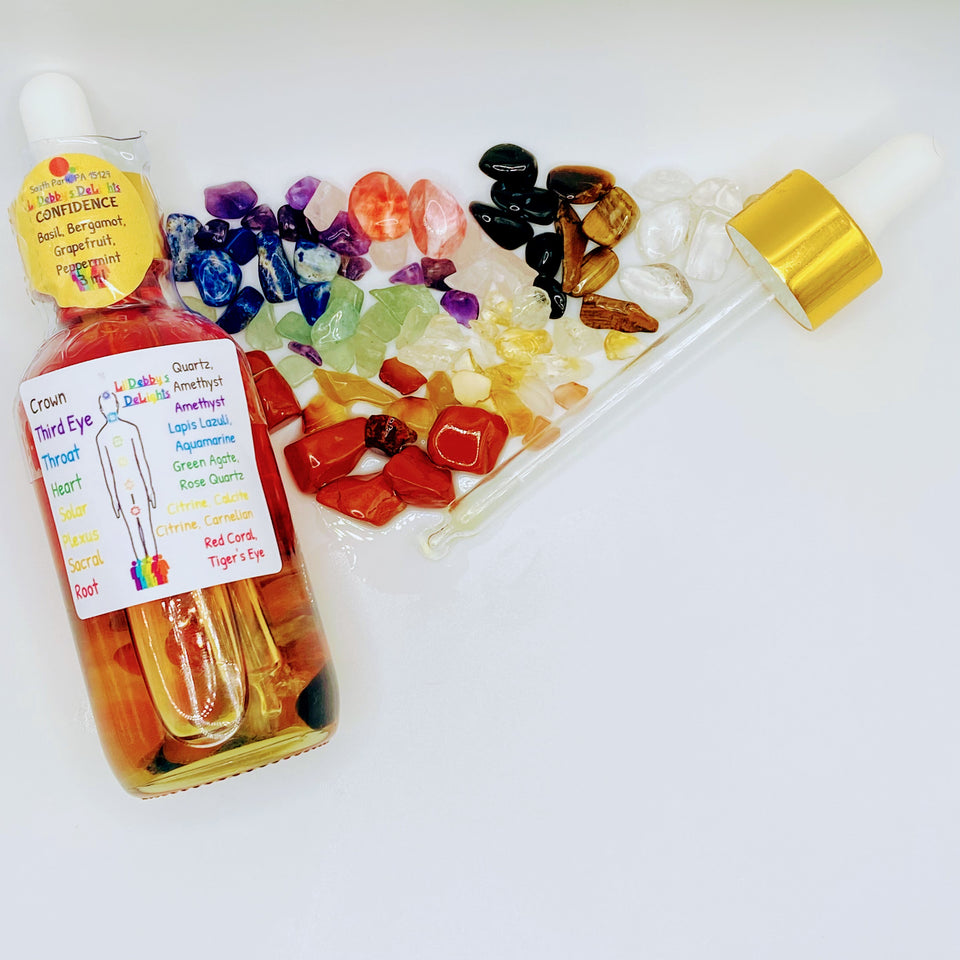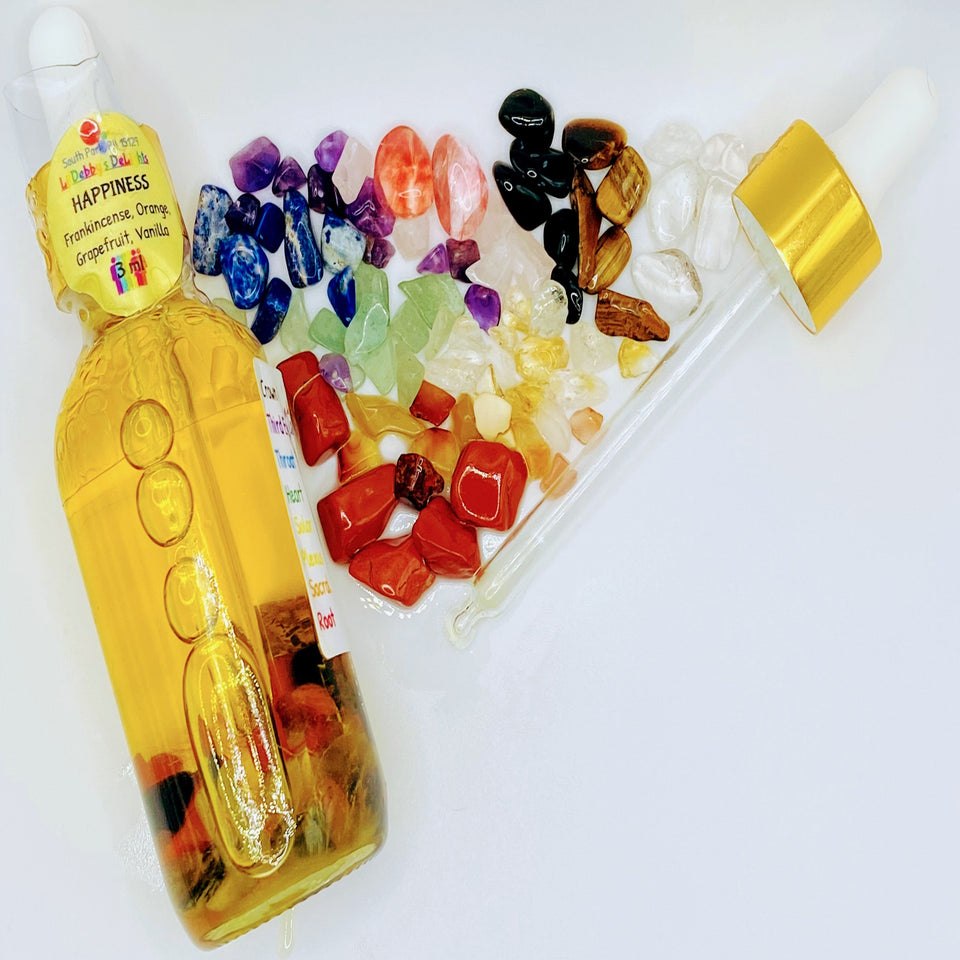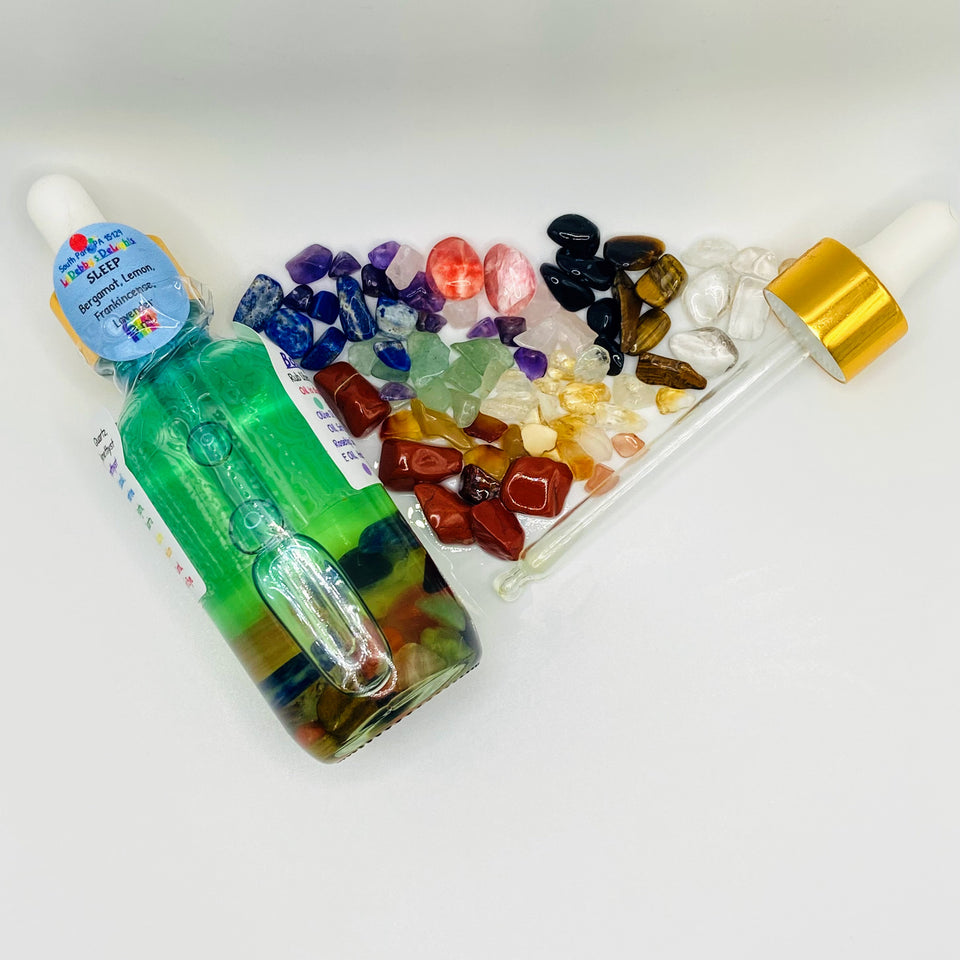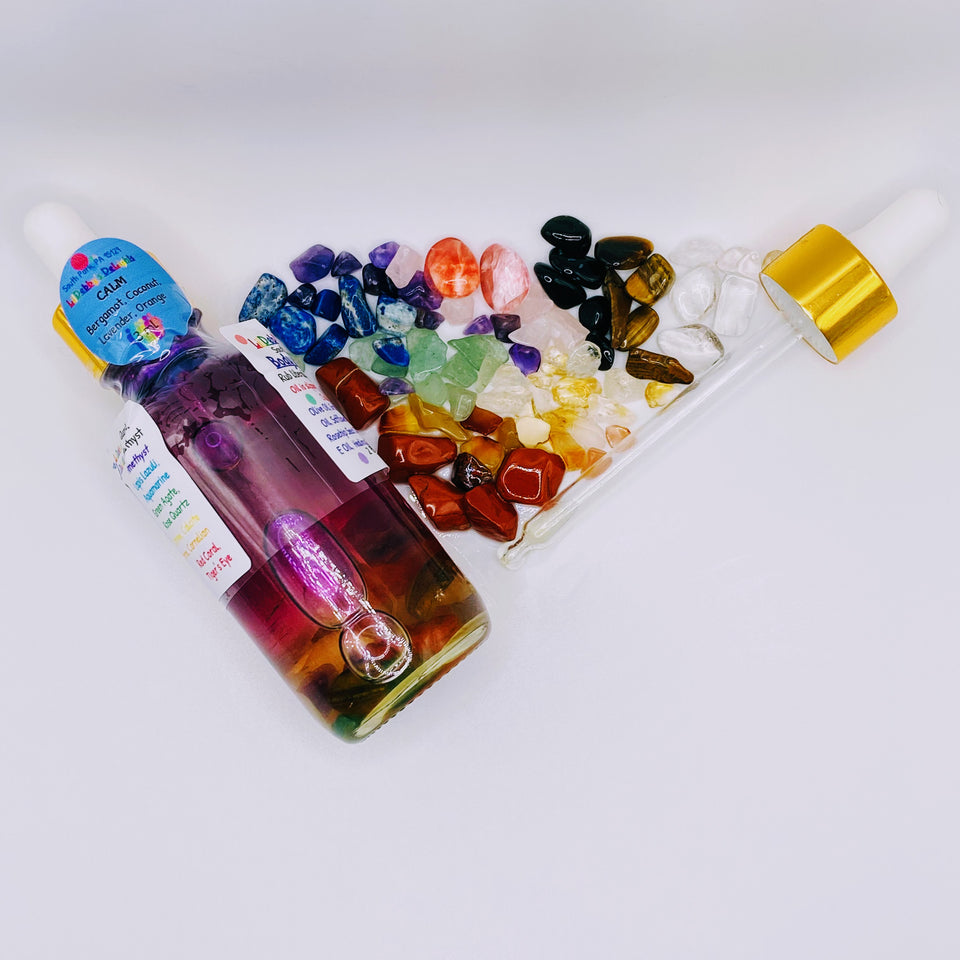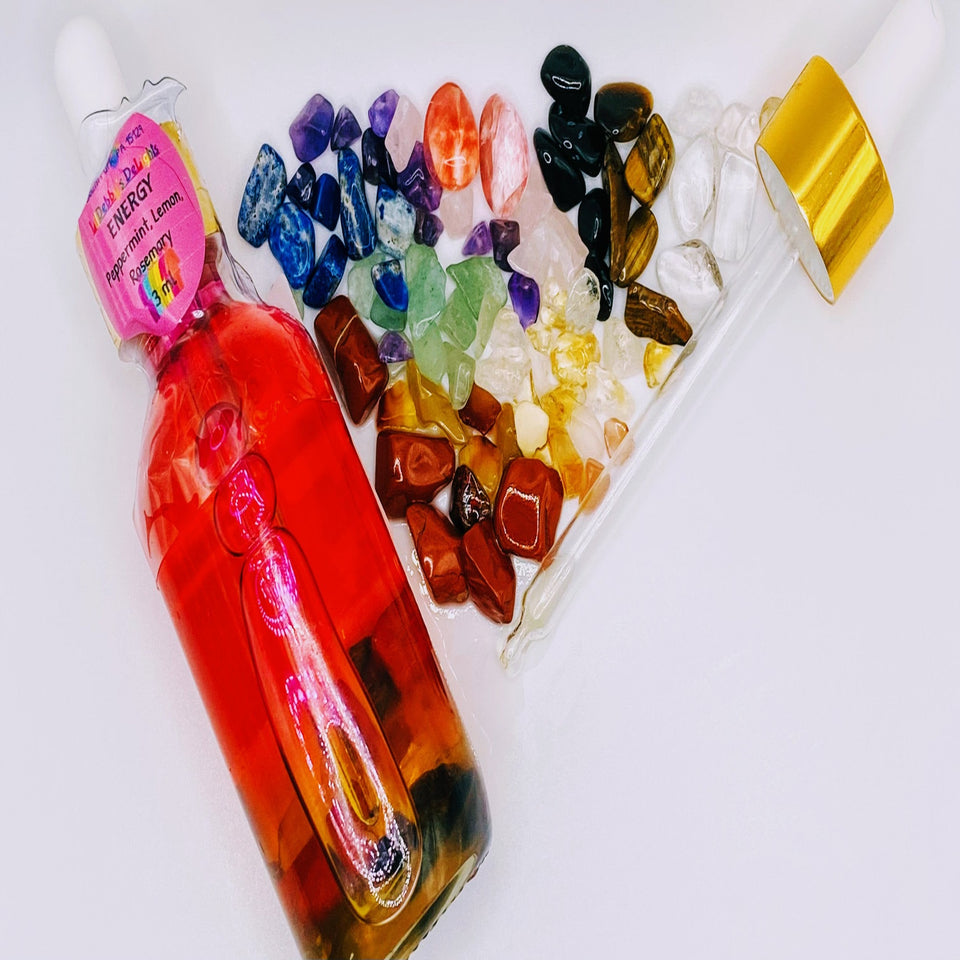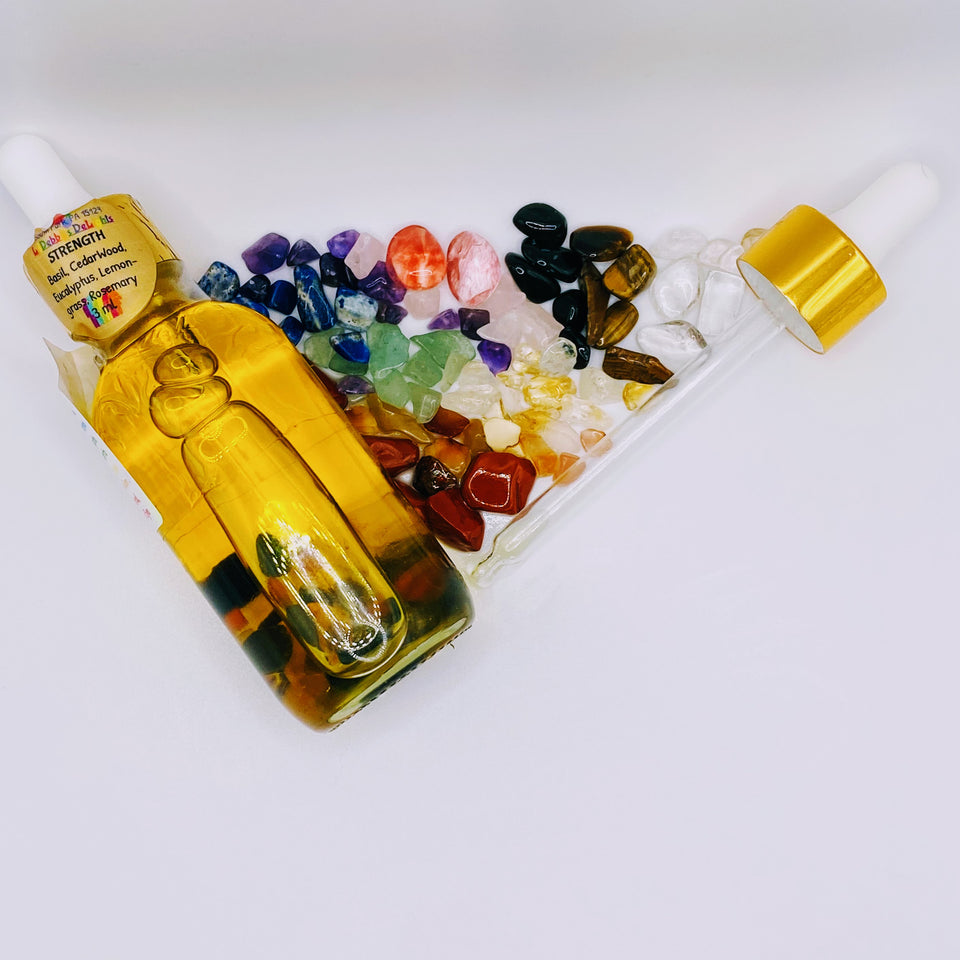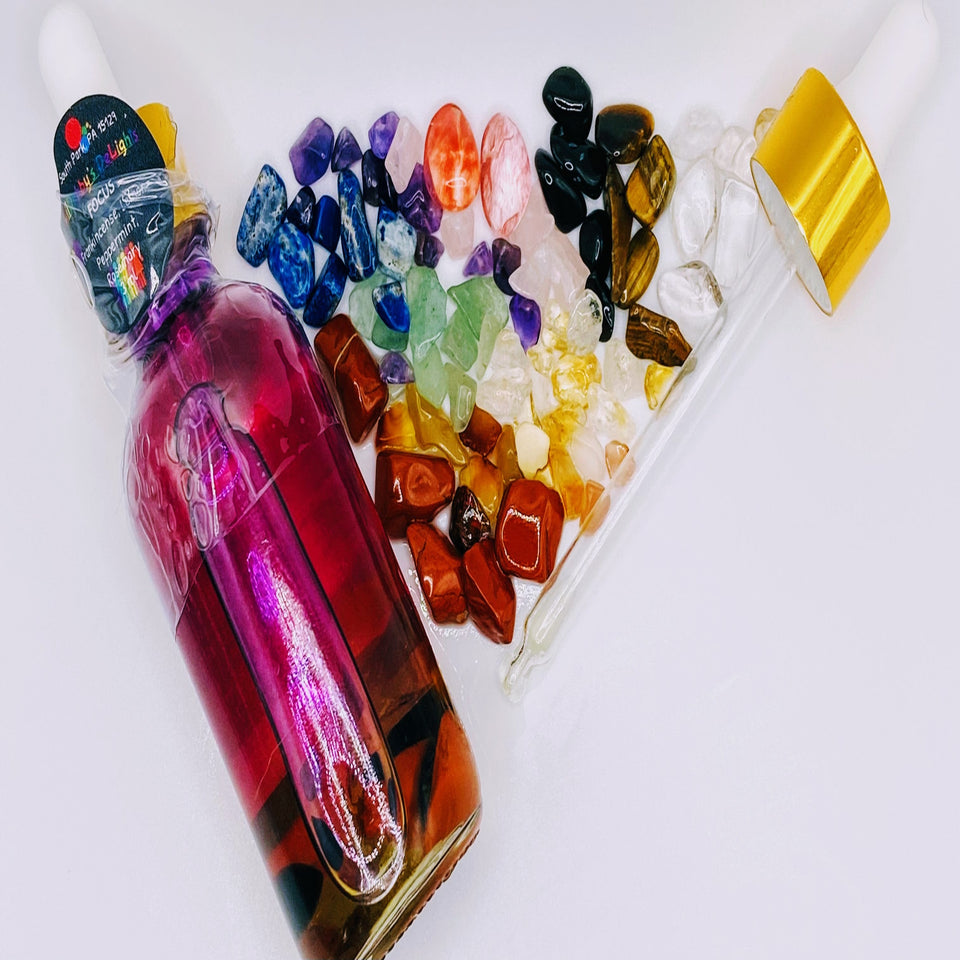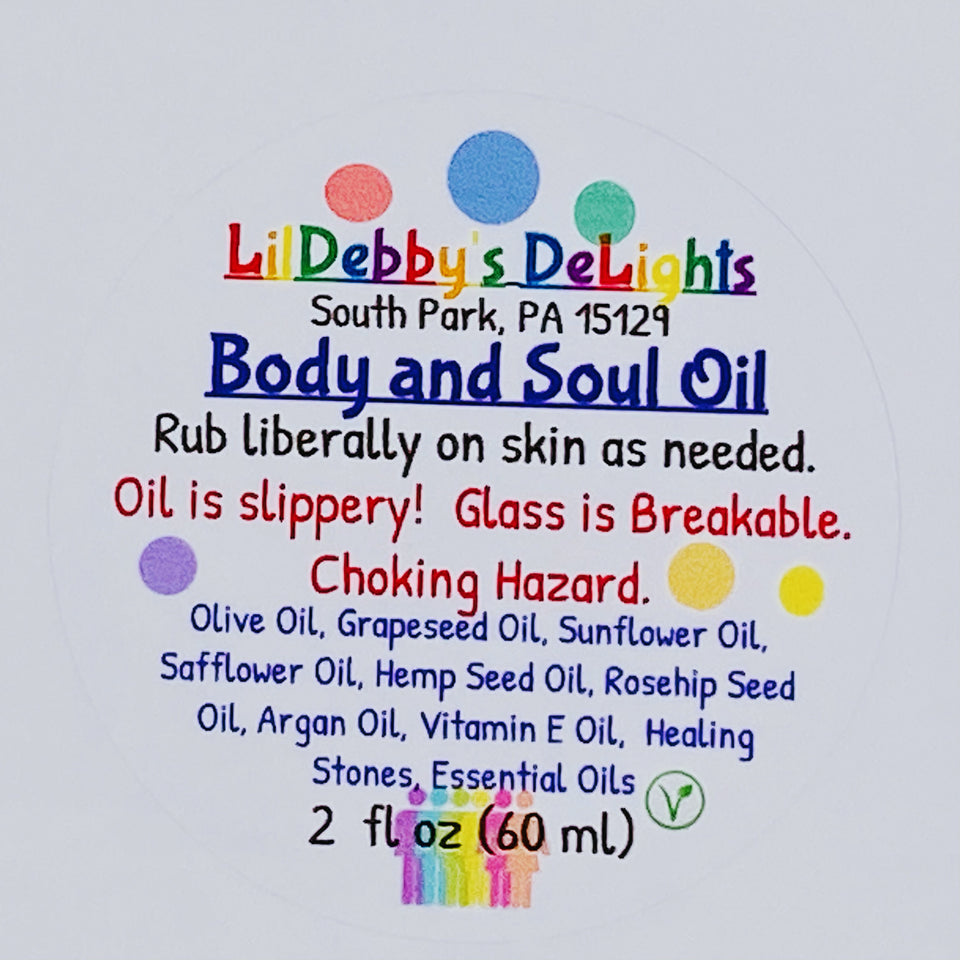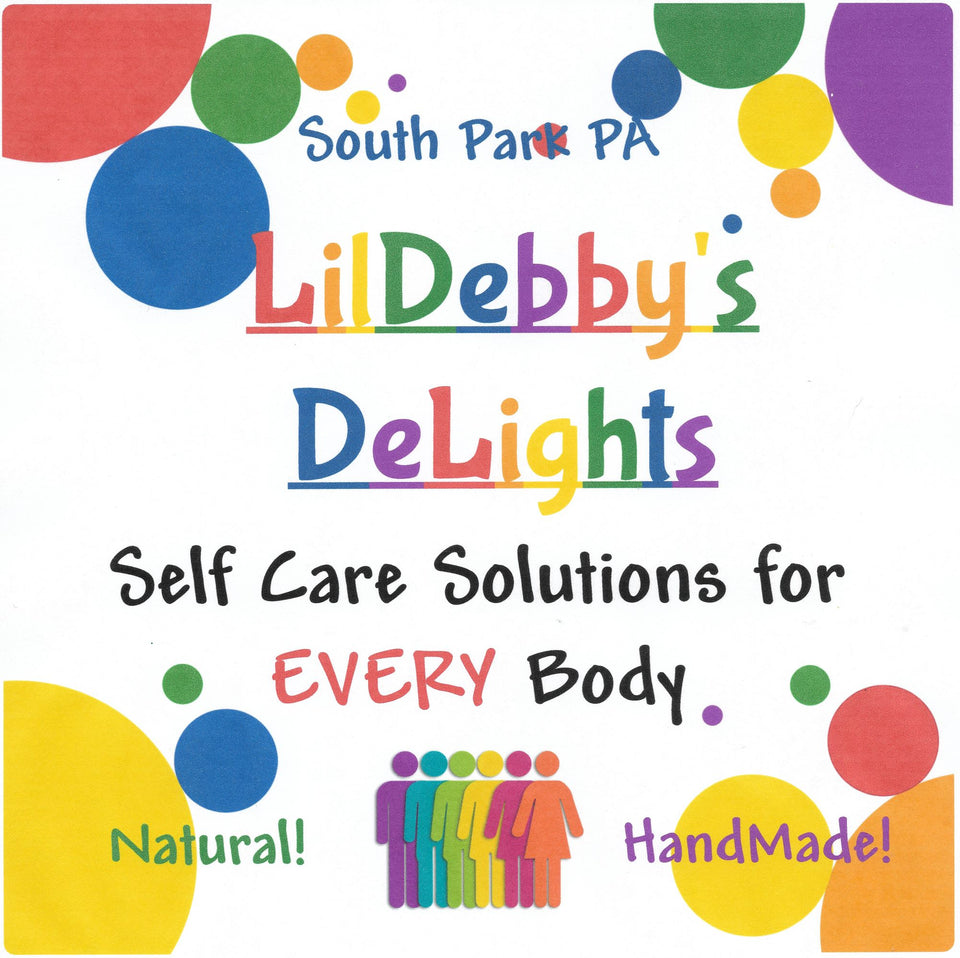 Body and Soul Oil
BSOcm
Body and Soul oil an after shower massage oil. Our organic blend of oils including Argan, Rosehip seed, and EVO oil is infused with natural polished stones. From your root chakra to your crown chakra LilDebby's DeLights body and soul oil will moisturize your skin and help restore balance to your chakras with one of our signature scents. Great for massages, in / after shower oil, added to your bath or anytime you need added moisture our body and soul oil will become your go to bottle.
Our signature scents include....
CALM - A

calming

blend of Bergamot, Coconut, Lavender, and Orange.
CONFIDENCE - A blend of Basil, Bergamot Grapefruit, and Peppermint to boost your self

Confidence.

ENERGY - An

exciting

blend of Jasmine, Lemon, Peppermint, and Rosemary.
FOCUS - A blend of Frankincense, Lemon, Peppermint and Rosemary to help improve Focus.
HAPPINESS - A

happy

blend of Frankincense, Grapefruit, Orange and Vanilla.
RELIEF - A blend of Copaiba, Eucalyptus, Peppermint, and Tea Tree to bring

relief

to your sinuses.
ROMANCE - A

romantic

blend of Bergamot, Rose, Lavender and Vanilla.
SLEEP - A blend of Bergamot, Frankincense, Lavender and Lemon to

help 

focus on

sleep

.
SOOTHE - A

Soothing

blend of Eucalyptus, Lavender, Peppermint, Rosemary and Wintergreen.
STRENGTH - A blend of Basil, Cedarwood, Eucalyptus, Lemongrass and Rosemary for mental

strength

.
Stones include....
Quartz and Amethyst - Crown Chakra
Amethyst - Third Eye Chakra
Lapis Lazuli and Aquamarine - Throat Chakra
Green Agate and Rose Quartz - Heart Chakra
Citrine and Calcite - Solar Plexus Chakra
Carnelian and Citrine - Sacral Chakra
Red Coral and Tiger's Eye - Root Chakra
DISCLAIMER
Do not ingest. External use only.
Discontinue use if irritation occurs.
Does not provide sunscreen protection.
Do not use if allergic to any of the ingredients.
Oils are slippery, be cautious on slippery surfaces.
Since made in small batches product may be slightly different than pictured.
Due to lighting and camera filters, colors may not be identical when received.
This product has not been evaluated by the FDA and is not intended to, treat, diagnose, cure or prevent any disease.