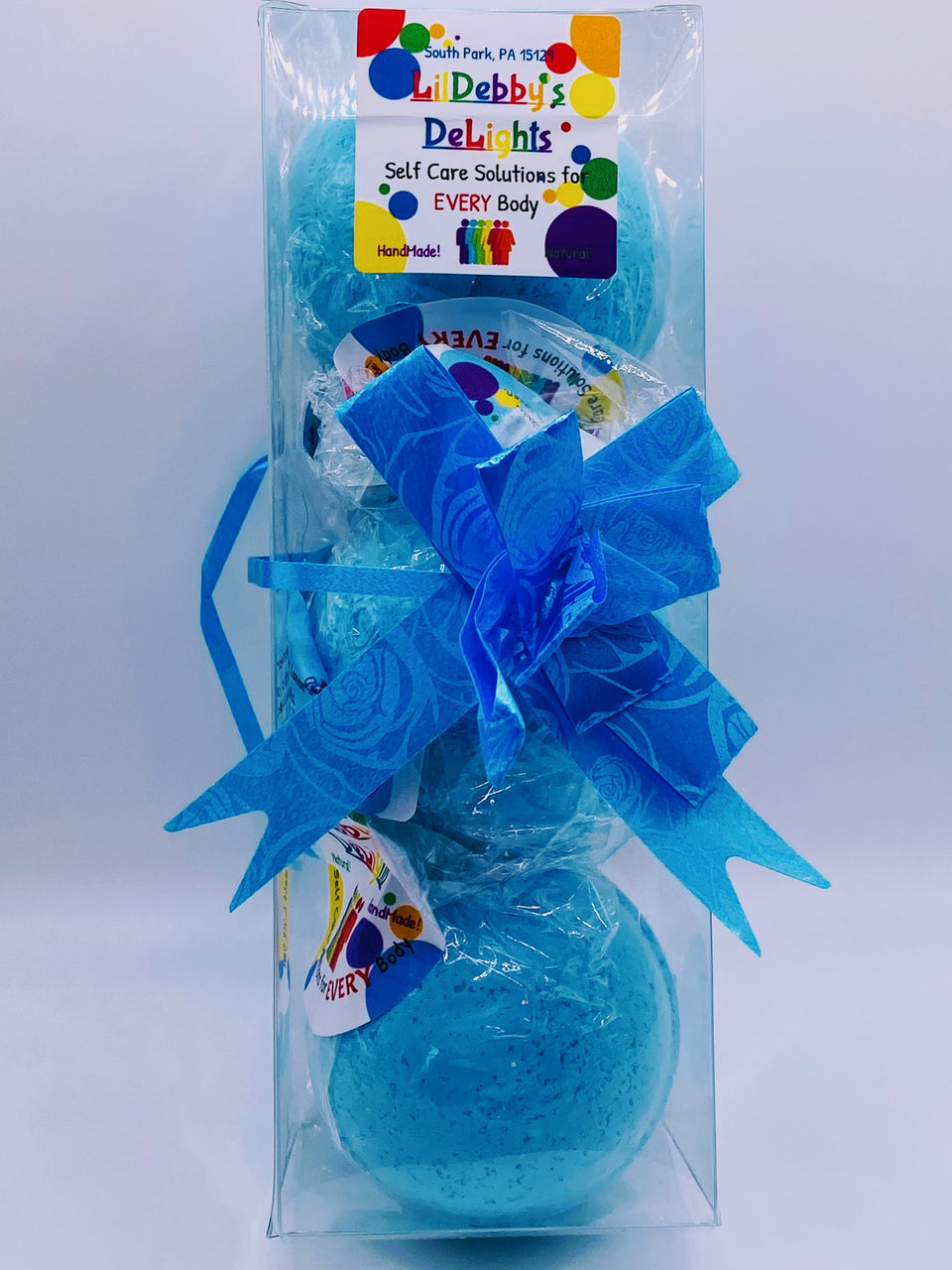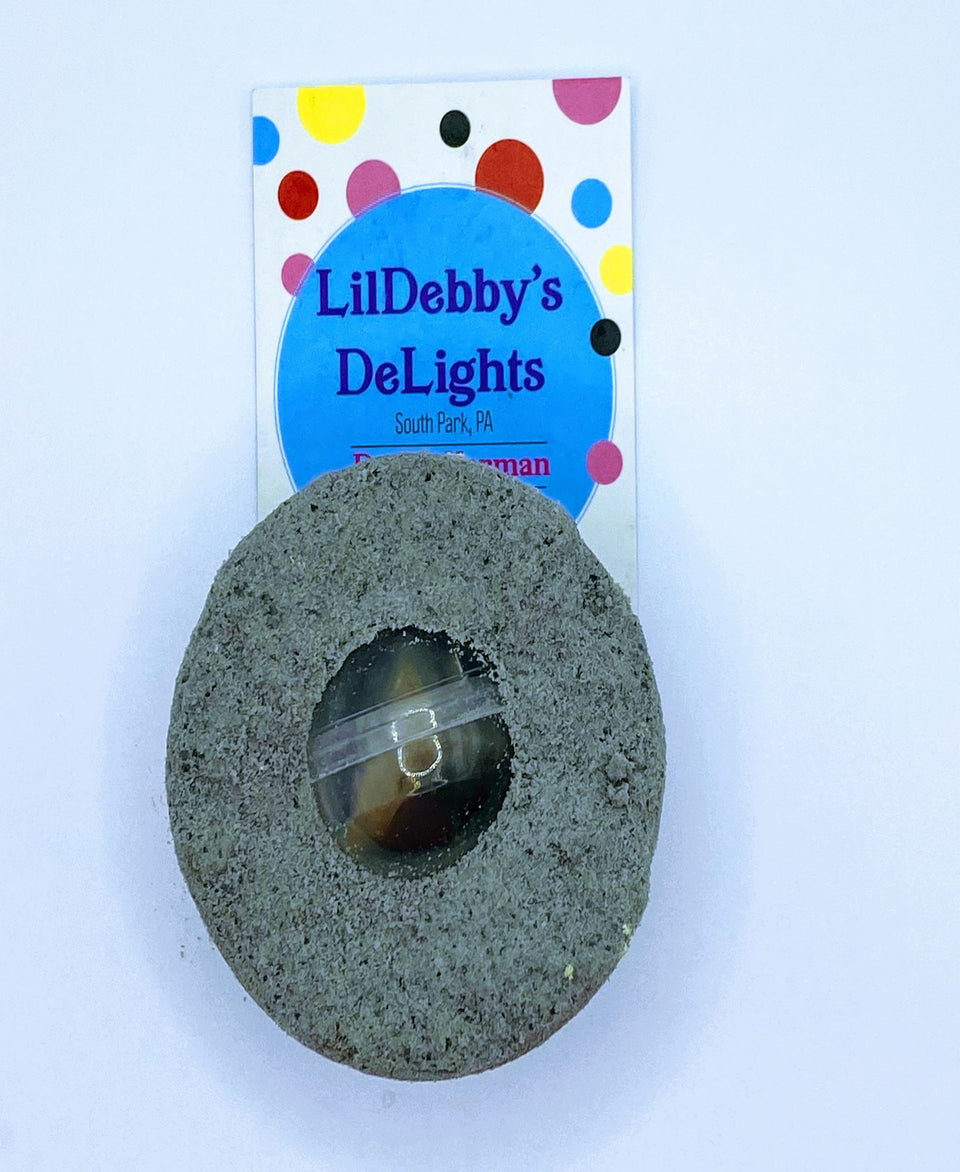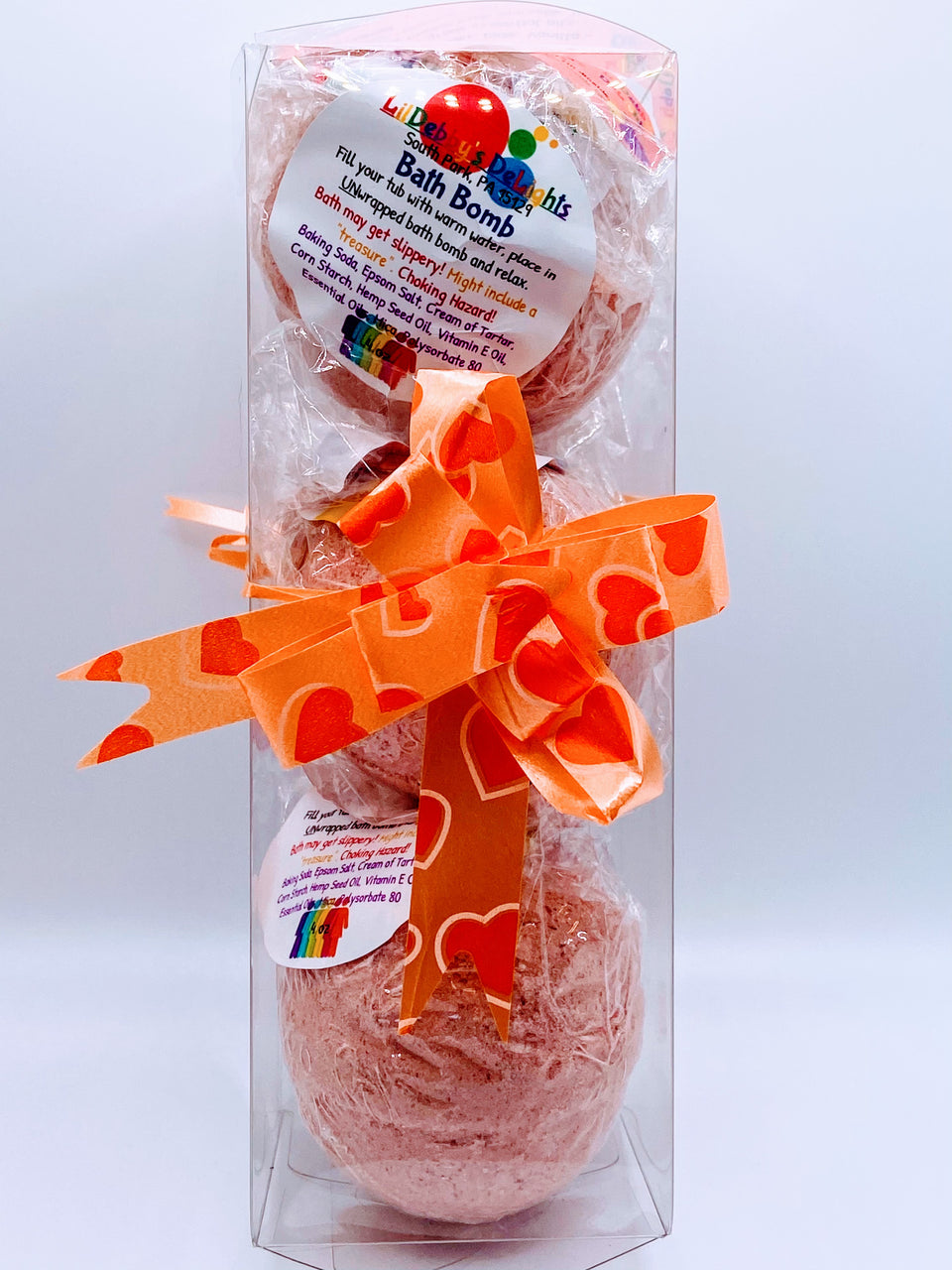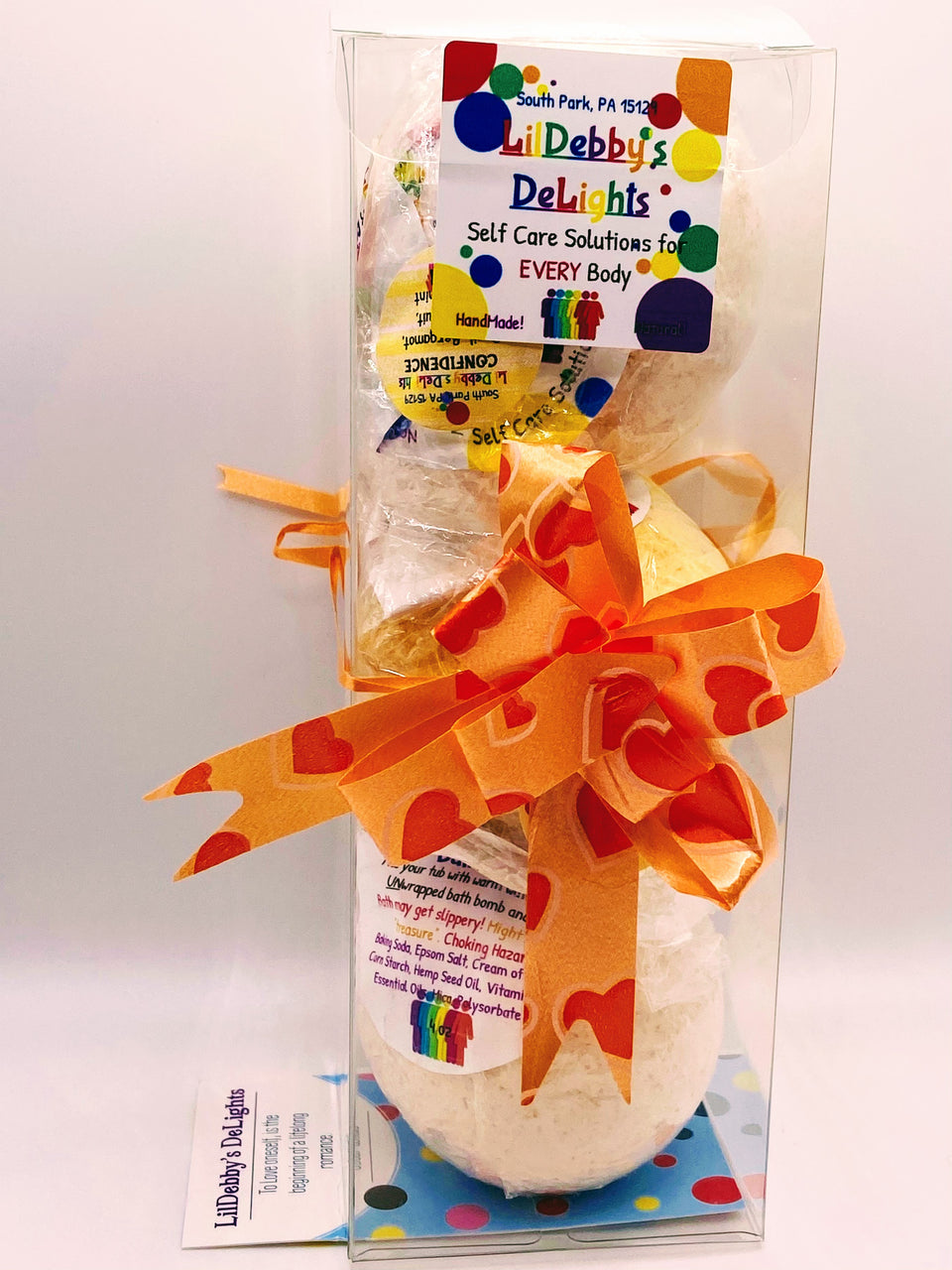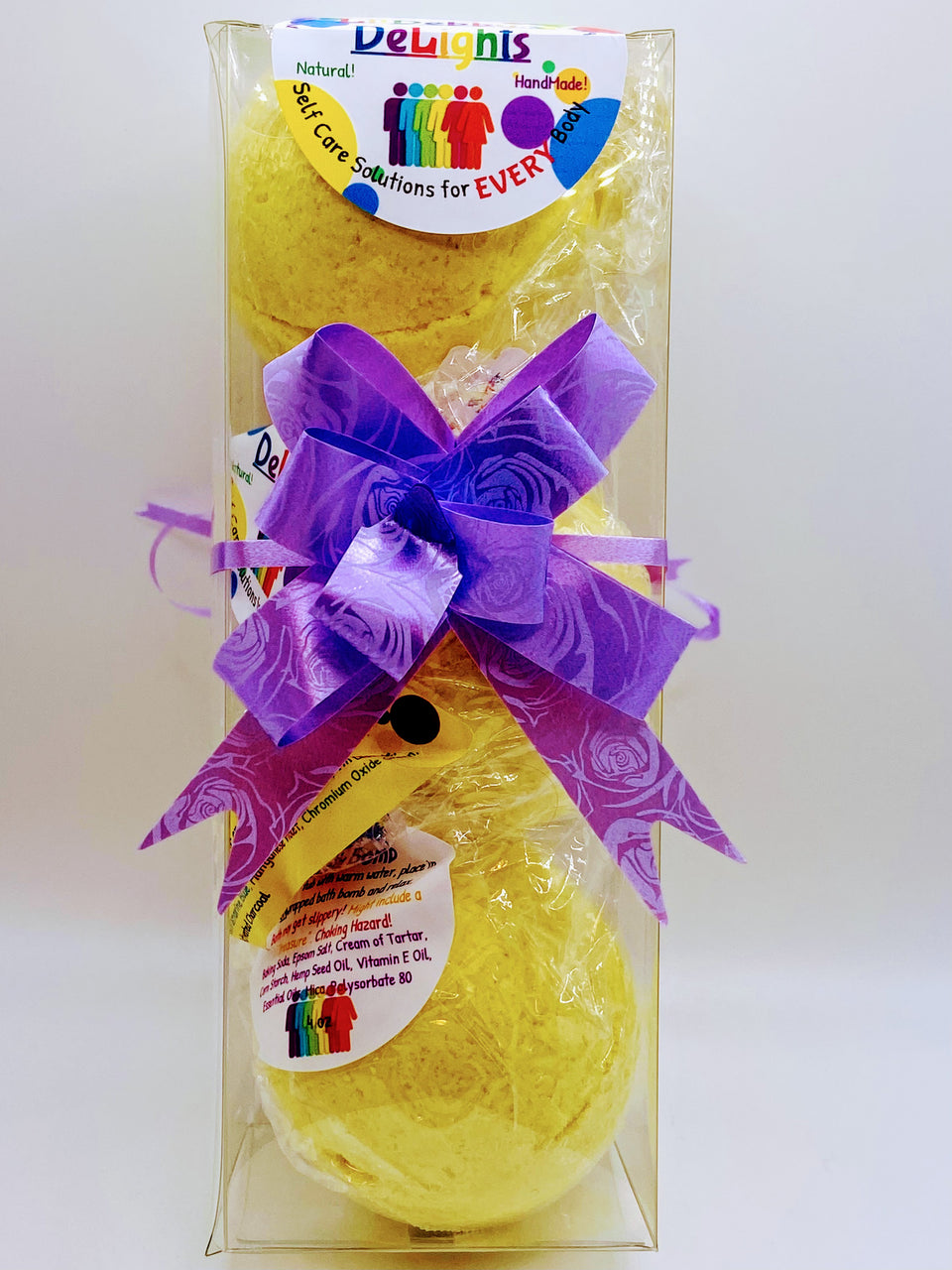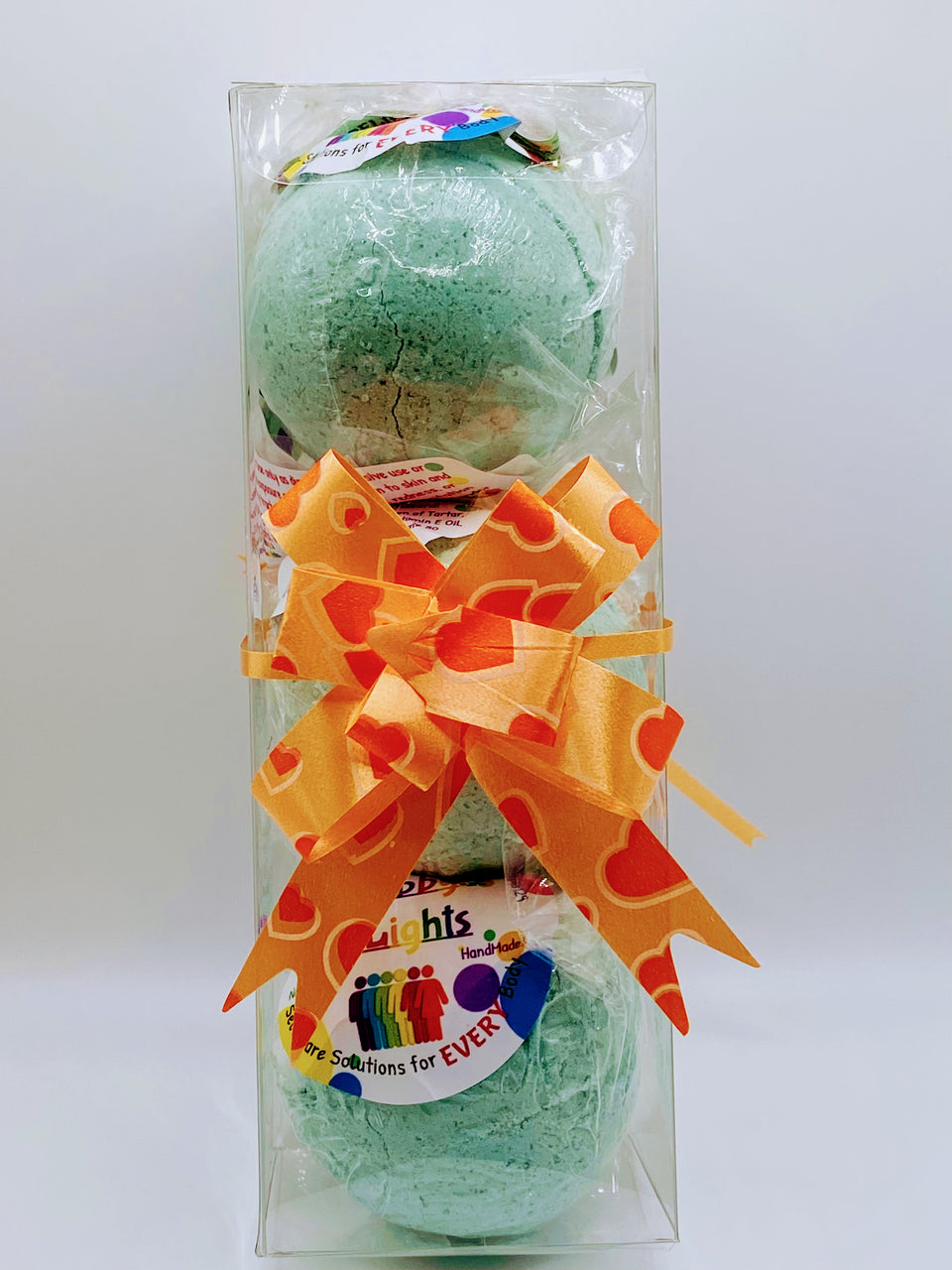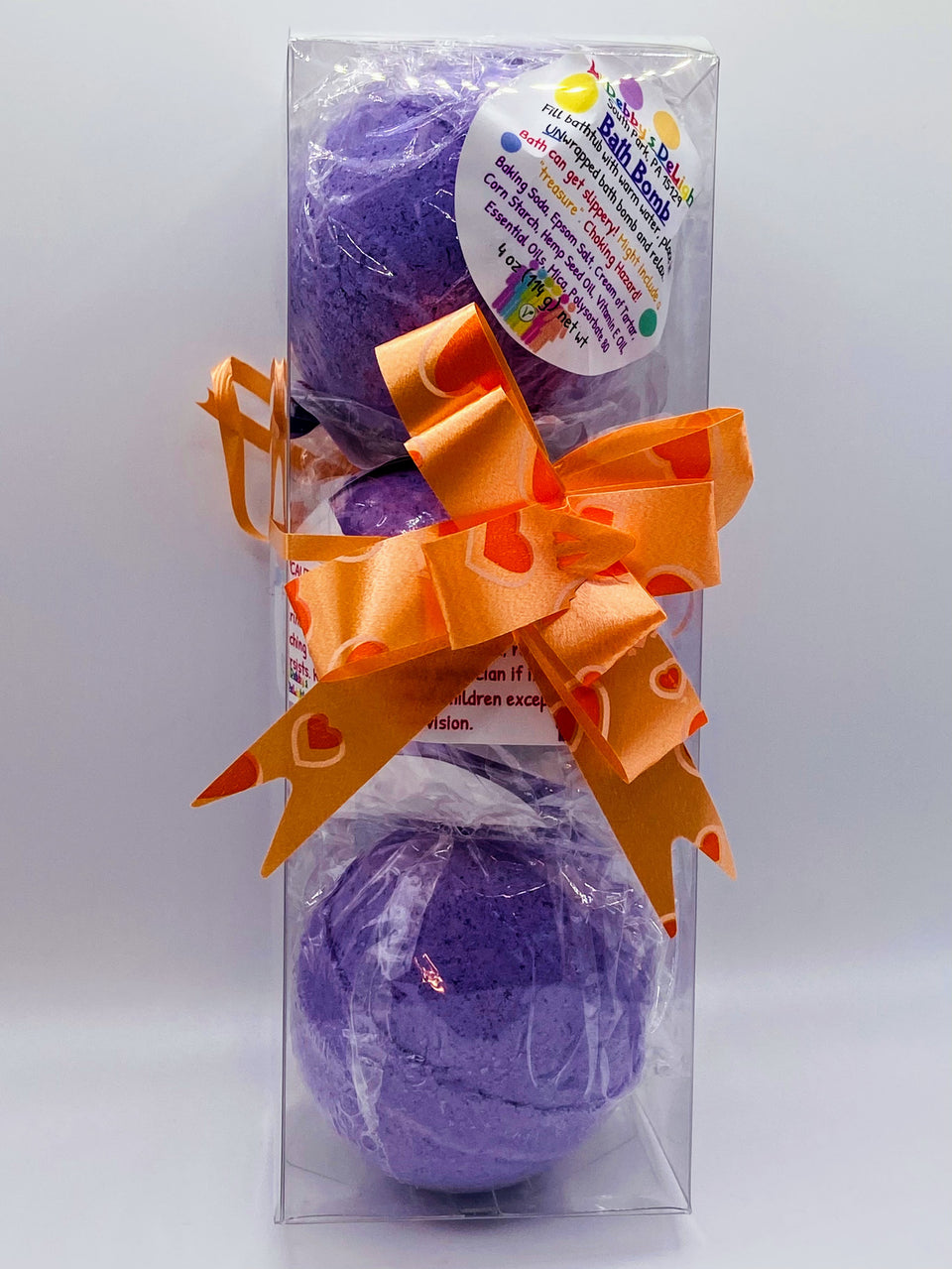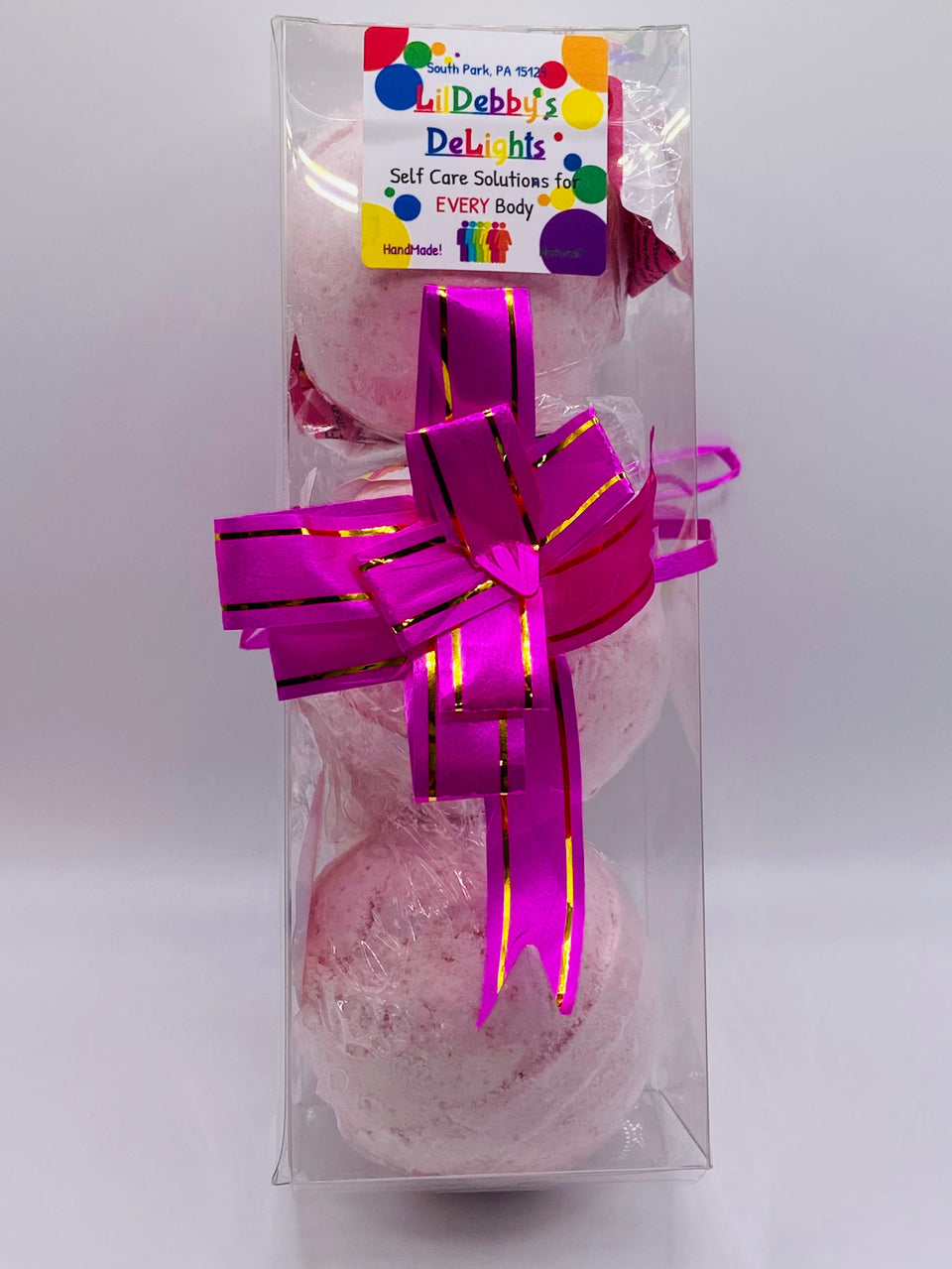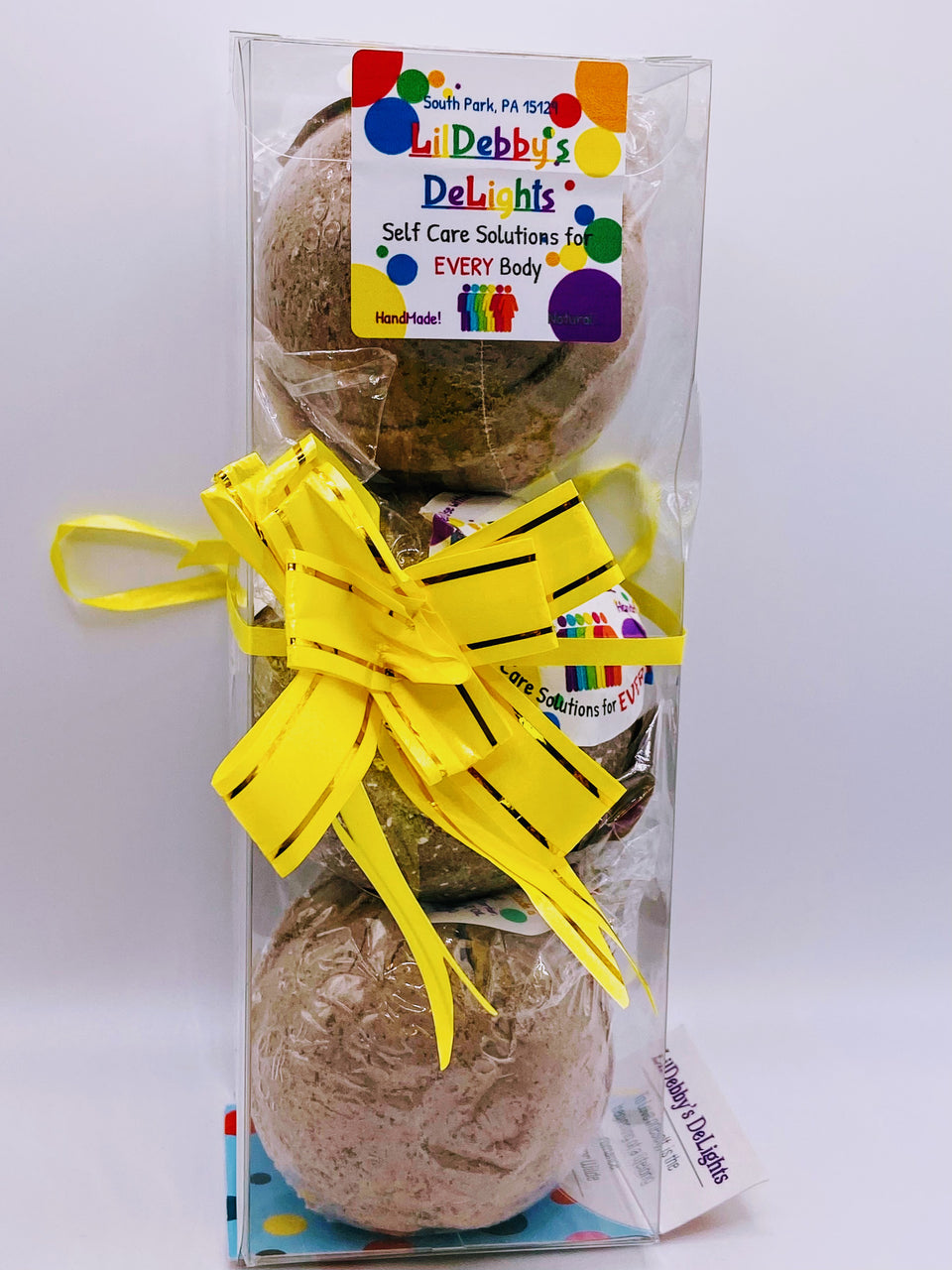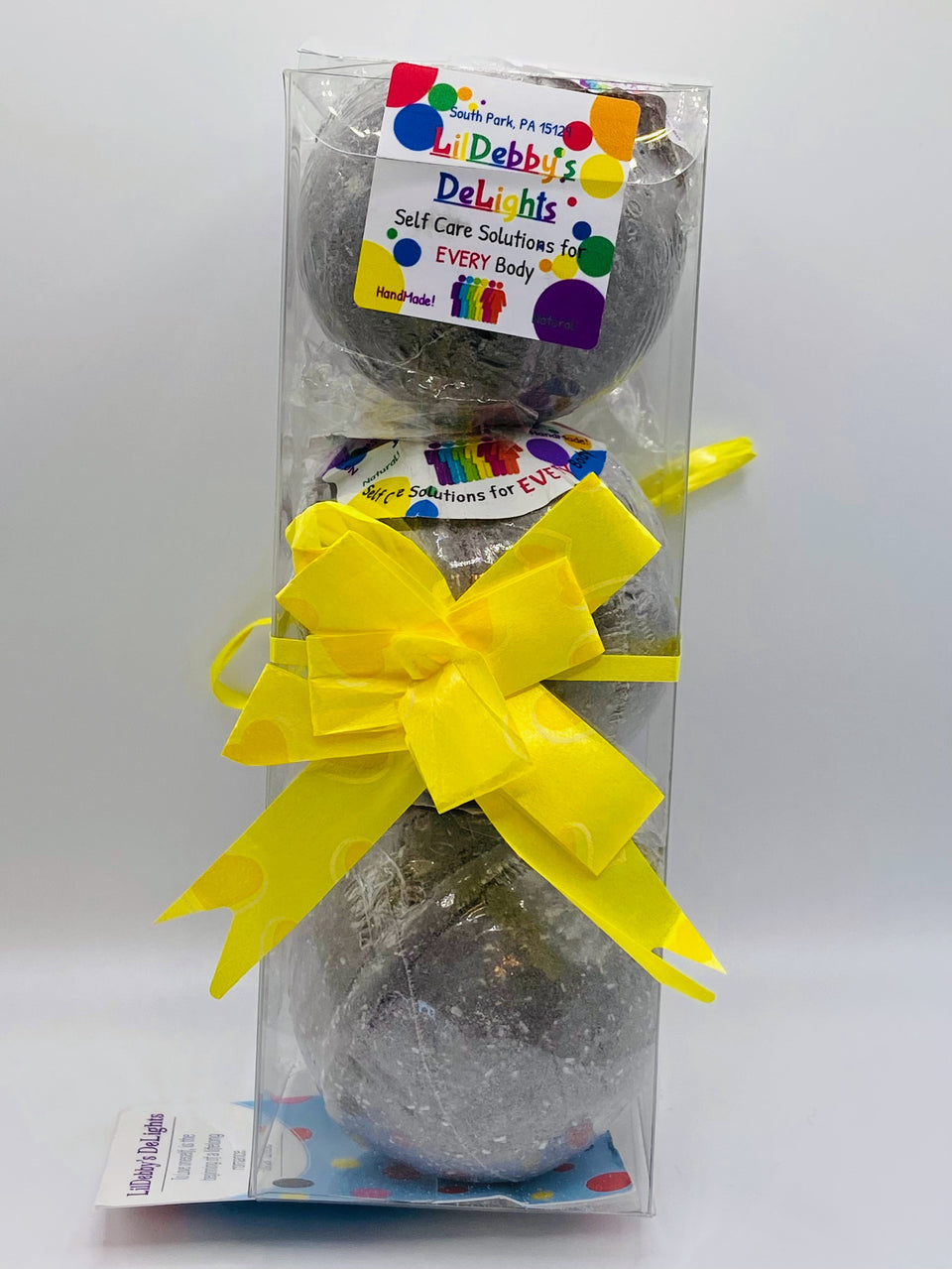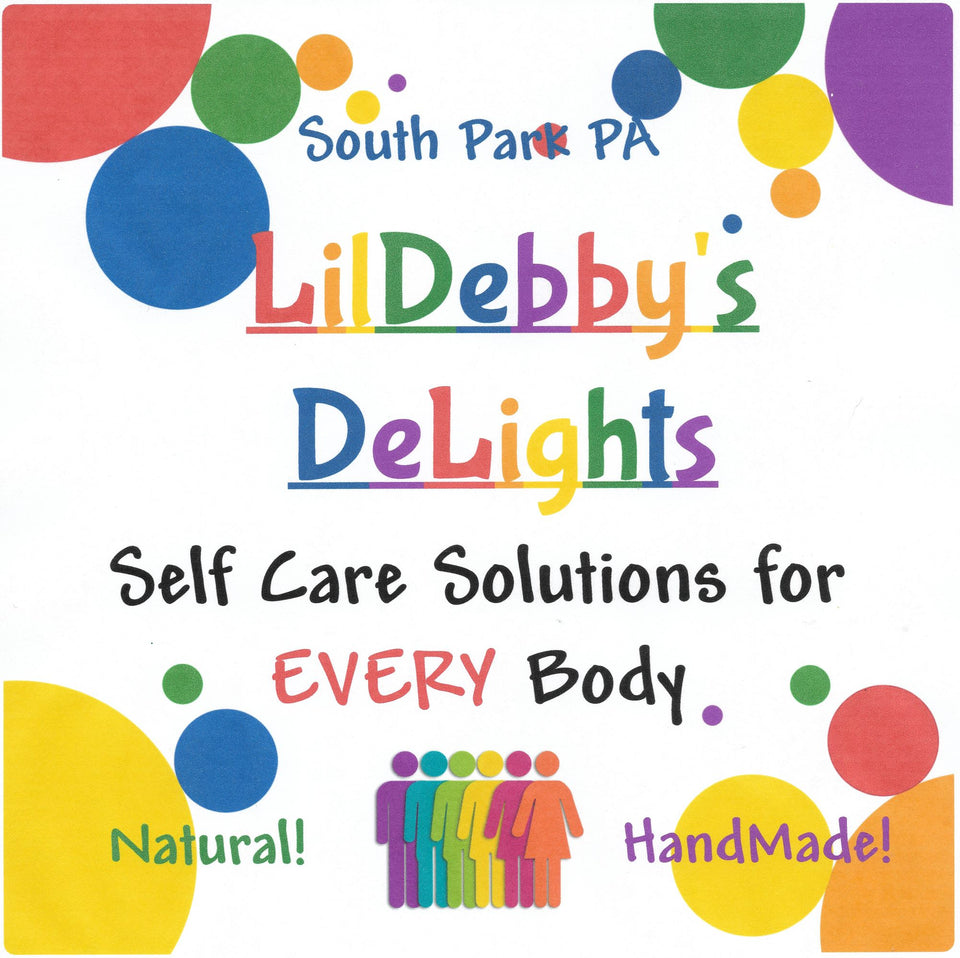 Fizzy Bath Balls with Essential Oil Blends in solid colors, 3 pack.
Fizzy "Treasure" Bath Balls with Essential Oil Blends in solid colors, 3 pack. Made with organic, vegan ingredients so you're being as nice to mother earth as you are to yourself. Safe for kids, fun for you, lightly scented, lightly colored bath water where you soak your worries away. The mineral mica dyes used leave behind a light shimmer on your skin to remind you of your relaxing soak for hours to come. Choose your scent, choose your color, we're positive you'll love LilDebby's DeLights as much as we do. Feel free to contact us with any questions or special orders. each ball includes a healing stone pendant packed in a plastic bubble. CHOKING HAZARD!

Turn any bath into a quick spa trip. This bomb will leave your skin
    FEELING smooth and hydrated
    SMELLING wonderful ( with the scent blend of your choice )
    LOOKING fabulous, with the shimmer left behind from the all natural Mica dyes.

Our signature scents include....

 

 

CALM

 

- A

 

calming 

blend of Bergamot, Orange, Lavender, and Coconut. 
 

 

CONFIDENT

 

- Basil, Bergamot, Grapefruit and Peppermint combine to help you feel more self

 

confident

. 
 

 

ENERGY

 

- an

 

exciting

 

blend of Peppermint, Lemon and Rosemary. 
 

 

FOCUS

 

- Lemon, Rosemary, Peppermint, and Frankincense blend to aid with

 

focus. 
 

 

HAPPINESS -  A 

h

appy

 blend of Frankincense, Grapefruit, Orange and Vanilla.
 

 

RELIEF

 

- Mint, Eucalyptus, and Tea Tree blend to help bring

 

relief

 

to your sinuses.
 

 

ROMANCE

 

-  A

 

romantic

 

blend of Bergamot, Lavender, Rose and Vanilla.
 

 

SLEEP

 

- Lavender, Frankincense, and Bergamot combine to

 

help 

focus on 

sleep

.         
 

 

SOOTHE -  A

 

soothing

 

blend of Peppermint, Wintergreen, Lavender, Rosemary, and Eucalyptus. 
 

 

STRENGTH - Basil, Cedarwood, Eucalyptus, Rosemary and Lemongrass mix to help give you mental

 

strength

. 


DISCLAIMER

Do not ingest. External use only.
Discontinue use if irritation occurs.
Does not provide sunscreen protection.
Do not use if allergic to any of the ingredients.
Oils are slippery, be cautious on slippery surfaces.
Since made in small batches product may be slightly different than pictured.
Due to lighting and camera filters, colors may not be identical when received.
This product has not been evaluated by the FDA and is not intended to diagnose, treat, cure or prevent any disease.